In the wake of economic hardships posed by COVID-19, several small businesses have filed claims with their insurance companies, hoping to receive compensation for their losses. Most insurance companies have denied these claims, however, arguing that business interruption policies don't cover COVID-19 losses.
Frustrated and struggling, hundreds of business owners have filed lawsuits against these insurance companies in the hopes of forcing them to honor COVID-19 claims. As the number of these lawsuits increased, plaintiffs filed a motion with the U.S. Judicial Panel on Multidistrict Litigation (JPML) to consolidate all cases in one court. The panel recently heard oral arguments for and against the move.
JPML Heard Arguments on Consolidation of Business Interruption Insurance Lawsuits
The plaintiffs filed their motion to transfer and coordinate on April 20, 2020. In it, they argued that the issue of whether business interruption insurance policies will cover losses incurred by COVID-19 is "one of national importance and great significance to the ultimate survival of many businesses," and therefore should be addressed uniformly.
The plaintiffs suggested the cases be transferred to the Eastern District of Pennsylvania, where several business-interruption lawsuits are already pending, and that they be assigned to U.S. District Court Judge Timothy J. Savage.
Other groups of plaintiffs submitted their own motions, suggesting the Northern District of Illinois and other venues for the potential MDL. Meanwhile, several insurance companies filed oppositions to consolidation, arguing that the cases are too different to be heard together.
In a recent supplemental notice, the JPML announced that it would hear arguments on this and other issues through a Zoom video meeting on Thursday, July 30th. The hearing session began at 9:30 a.m., with the business interruption litigation addressed first.
State and Federal Governments Considering Laws to Help Small Businesses
Currently, there are over 400 business insurance lawsuits pending in federal courts across the nation, as well as several hundred more in state courts. The basic argument is whether business interruption policies should cover losses related to COVID-19.
Insurance companies say the policies cover only physical damage such as that caused by severe weather or leaking pipes, but policyholders say the virus caused physical damage and that their claims should be covered.
Business interruption insurance policies are typically expensive add-ons to regular business insurance. Business owners who have paid them for years are understandably frustrated that when they needed the coverage, the insurance companies were unwilling to cooperate. While some policies have verbiage that specifically rules out coverage for virus-related losses, others don't, and thus were allegedly misleading for business owners who expected they could use the coverage for times such as these.
While the parties battle it out in court, several states have considered new laws to require insurance companies to pay COVID-19-related claims. Louisiana, Massachusetts, New York, New Jersey, Ohio, Pennsylvania, California, and South Carolina have all introduced and are considering proposed legislation that would compel insurance companies to pay on policies held by businesses with less than 100-150 employees.
Members of the U.S House of Representatives have proposed similar legislation that would void any provisions in business-interruption or property-insurance policies that exclude coverage for virus-related losses and government-ordered shutdowns. The bill is in its early stages, and other laws or government provisions are also being considered to help insurance companies payout on these claims.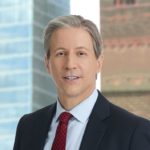 Exclusively focused on representing plaintiffs, especially in mass tort litigation, Eric Chaffin prides himself on providing unsurpassed professional legal services in pursuit of the specific goals of his clients and their families. Both his work and his cases have been featured in the national press, including on ABC's Good Morning America.