On August 10, 2022, President Biden signed the Camp Lejeune Justice Act of 2022 into law. The Act allows military veterans, their families, and citizens who lived on the Marine Corps Base Camp Lejeune in North Carolina from August 1, 1953, to December 31, 1987, to file civil lawsuits against the U.S. Government.
On February 10, 2023, the Act entered the next stage of litigation, during which thousands of lawsuits are expected to be filed.
Court Will Soon See Thousands of Camp Lejeune Lawsuits
Before the act was signed, victims of water-contamination-related health issues were unsuccessful in seeking compensation because:
the U.S. Government could assert immunity
the North Carolina statute of repose precluded the filing of such claims after ten years had passed
The Act removed these two roadblocks and opened a two-year window during which plaintiffs may file lawsuits. The deadline is August 10, 2024.
Those making claims against the government must first file an administrative claim with the U.S. Navy Advocate General's (JAG) Corp. This step has to be completed before a plaintiff can file a claim in federal court.
JAG then has 180 days to act on the claim either by accepting, denying, or allowing the claim to expire. JAG reported that it received about 10,000 claims in the first three months after the Act was signed.
Should the claim remain unresolved after 180 days, that plaintiff can then go on to file a lawsuit. On February 10, 2023, thousands of those first claims that were filed expired without resolution.
Thus, it's expected that the U.S. District Court for the Eastern District of North Carolina—where all Camp Lejeune lawsuits will proceed—will begin receiving these lawsuits immediately.
U.S. Government Took Decades to Address Water Contamination Health Issues
Those who lived, worked, and served at the Marine Corps Base Camp Lejeune between August 1953 and December 1987 may have been exposed to drinking water contaminated with toxic chemicals.
Tests of water samples from two of the base's water treatment plants showed contamination with such chemicals as perchloroethylene (PERC), trichloroethylene (TCE), and benzene, all of which are linked to health problems including cancer, kidney and liver problems, and neurological effects.
Despite the test results and warnings from scientists, the military failed to take action until 1984, when they began shutting down or taking out of service the affected wells. It then took many more years for the government to recognize the dangers and begin offering benefits to veterans and their families.
The Camp Lejeune Families Act of 2012 granted some benefits, including hospital care and medical services through the Department of Veterans Affairs (VA). Applicants qualified for the benefits if they suffered from any of the 15 listed cancers or other illnesses or conditions.
In 2017, the VA published a new rule that made it easier for veterans to obtain disability benefits if they suffered from one of eight diseases associated with contaminated water. Investigations into the VA's approval of claims related to Camp Lejeune, however, found that a large number of them were denied.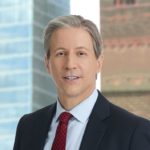 Exclusively focused on representing plaintiffs, especially in mass tort litigation, Eric Chaffin prides himself on providing unsurpassed professional legal services in pursuit of the specific goals of his clients and their families. Both his work and his cases have been featured in the national press, including on ABC's Good Morning America.