Abandoned oil and gas wells in the U.S. could release unsafe levels of volatile organic compounds (VOCs), according to a recently published study. One of those VOCs could be benzene, which is a known human carcinogen.
The  U.S. Environmental Protection Agency (EPA) estimates that there are about 3.5 million abandoned oil and gas wells in the U.S. Those that are unplugged or improperly plugged can emit methane, a potent greenhouse gas, and other harmful gases into the atmosphere including benzene and toluene. They can also leach contaminants, gas, and oil into the surrounding soils and waters.
Researchers Find that Abandoned Wells Contain VOCs
For the study, researchers analyzed gas from 48 abandoned wells in western Pennsylvania for fixed gases, light hydrocarbons, and VOCs, then estimated the emission rates. Eight of those wells were plugged, and 40 were unplugged.
They found the following:
Gas from abandoned wells contains VOCs, including benzene.
The magnitude of the emissions depends on the flow rate and concentration of VOCs in the gas stream.
Ninety-three percent of the wells studied were within 3,280 feet of buildings and homes. Nearly a quarter were just 328 feet from buildings and homes.
Air concentrations of VOCs were as high as 250 parts per million—250,000 times the California safety threshold of 0.001 parts per million.
The researchers concluded that further investigation is necessary "to determine whether emissions from abandoned wells pose an inhalation risk to people living, working, or congregating near abandoned wells."
The Pennsylvania Department of Environmental Protection (PADEP) indicates there are 24,619 documented abandoned wells in Pennsylvania, of which 18,608 have associated geographical coordinates. Further, the PADEP estimates there are about 200,000 abandoned oil and gas wells that remain unaccounted for in state records.
Can the Abandoned Wells Be Plugged?
Lead author of the study, Seth Shonkoff—executive editor of the research institute, PSE Healthy Energy—noted that this is the first study to thoroughly identify that there is a benzene hazard associated with abandoned wells.
This may be because differentiating and quantifying all the gases emitted from a well is expensive and time-consuming. Collecting samples in the field is challenging, and requires special equipment and training.
The 2021 Infrastructure Investment and Jobs Act included money to clean up abandoned wells. The Pennsylvania Department of Environmental Protection (DEP) reportedly received $25 million to plug abandoned wells so far, but that will not be enough to plug the thousands of wells in the state.
Plugging a well involves filling certain parts with cement to stop the leaking of toxic chemicals and burying the well underground. The cost depends on the well's age, depth, and location, and can range from $33,000 to $150,000 per well.
Exposure to VOCs like those emitted from abandoned wells is linked to a higher risk of several health problems. These include cardiovascular disease and respiratory diseases.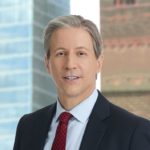 Exclusively focused on representing plaintiffs, especially in mass tort litigation, Eric Chaffin prides himself on providing unsurpassed professional legal services in pursuit of the specific goals of his clients and their families. Both his work and his cases have been featured in the national press, including on ABC's Good Morning America.