The Associated Press (AP) recently reported that the U.S. Centers for Disease Control and Prevention (CDC) is conducting a new study at former California Army base Ford Ord to determine whether veterans once stationed there may have been exposed to dangerously high levels of cancer-causing toxins.
This comes on the heels of the new law passed by Congress just a few months ago that allows certain individuals to sue and recover damages for harm from exposure to contaminated water at Camp Lejeune military base in North Carolina.
Army Base Closed Amid Concerns About Toxic Waste and Leaking Tanks
Back in 1990, the Environmental Protection Agency (EPA) added Ford Ord to its list of the most polluted places in the nation. Located in Monterey County, California, the base was established in 1917 by the U.S. Army as a maneuver area and field artillery target range. In 1991, the base was selected for decommissioning but it didn't formally close until 1994.
The EPA placed the site on the Superfund program's National Priorities List (NPL) in 1990 because it contained:
leaking petroleum underground storage tanks
a 150-acre landfill used to dispose of residential waste and small amounts of commercial waste generated by the base
a former fire drill area
motor pool maintenance areas
small dumpsites
small arms target ranges
an 8,000-acre firing range
The EPA states that site investigations and long-term cleanup activities are ongoing. The majority of these are being addressed by the U.S. Army with EPA oversight. In May 2007, the Ford Ord Reuse Authority voluntarily began working with the EPA and the California Department of Toxic Substances Control to help clean up certain areas.
The cleanup and investigation of the base are separated into three programs:
The Army's Soil and Groundwater Contamination Cleanup Program
The Army's Munitions and Explosives of Concern (MEC) Program
The Fort Ord Reuse Authority's Privatized Cleanup Program
Veterans Tell Stories of Suffering Cancer Diagnoses
Despite the government being aware of toxins at Ford Ord for decades, the CDC is just now investigating to see if veterans may have been harmed by those toxins. An Associated Press investigation likely prompted the new studies.
Back in February 2022, the AP reported that for nearly 80 years, recruits "tossed live grenades into the canyons of 'Mortar Alley,' sprayed soapy chemicals on burn pits of scrap metal and solvents, poured toxic substances down drains and into leaky tanks they buried underground. When it rained, poisons percolated into aquifers from which they drew drinking water."
Decades later, several Ford Ord veterans who were diagnosed with cancer—particularly rare blood disorders—started talking about the issue on Facebook. The group grew to hundreds of people who had lived or served there and who were concerned their health problems may have been caused by exposure to toxic chemicals.
Similar to the stories coming from veterans who lived on Camp Lejeune, these stories tell of veterans who believe they may have sacrificed their health when serving their country.
New CDC Study May Pave the Way for Veterans' Benefits
The AP notes that local utilities, the Defense Department, and some in the Department of Veterans Affairs (VA) insist that Fort Ord's drinking water is safe and always has been. But the AP's review of public documents "shows the Army knew that chemicals had been improperly dumped at Fort Ord for decades."
The Army's own tests of Fort Ord's wells near the landfill detected levels of the solvent trichloroethylene (TCE), a known carcinogen, 43 separate times from 1985 to 1994. Eighteen of those exceeded legal safety limits.
We know more now about certain toxins and their potential health effects than we knew then, and many of the Army's assertions that the drinking water was safe were based on now outdated science. In a letter to the director of the CDC's Agency for Toxic Substances and Disease Registry (ATSDR), California Rep. Katie Porter wrote that "there are sufficient data and scientific reasons for ATSDR to re-evaluate health risks related to historical drinking water exposures at Fort Ord."
Like Camp Lejuene victims, veterans who lived at Ford Ord and have since tried to get medical care or disability benefits through the VA based on their cancers have repeatedly been denied. There is hope that the new study results may change that, and that veterans injured at Fort Ord may be allowed the same path to compensation as those injured at Camp Lejuene.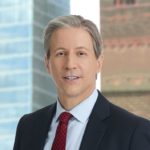 Exclusively focused on representing plaintiffs, especially in mass tort litigation, Eric Chaffin prides himself on providing unsurpassed professional legal services in pursuit of the specific goals of his clients and their families. Both his work and his cases have been featured in the national press, including on ABC's Good Morning America.