The Lower Susquehanna Riverkeeper Association (LSRA) recently filed a lawsuit against Republic Services of Pennsylvania LLC for violations of the Federal Water Pollution Control Act. The plaintiff alleges that Republic has discharged and continues to discharge pollutants— including toxic per- and polyfluoroalkyl substances (PFAS)—into nearby waterways.
Other individuals and organizations across the U.S. have filed similar PFAS water contamination lawsuits, often against manufacturers of aqueous film-forming foams (AFFFs) used to fight petroleum fires on military air bases and in firefighting exercises.
Water Samples Test High for PFAS
The LSRA is an environmental group with a mission to "ensure drinkable, fishable, and swimmable water in the Lower Susquehanna River and raise community awareness for current and future generations…"
According to their complaint, Republic has, since at least June 2022, violated sections of its permit by discharging toxic PFAS from Outfall 001 at the Modern Landfill into Kreutz Creek. Specifically, on June 22, July 15, August 29, and September 20, 2022, LSRA sampled Republic's discharges at and downstream from Outfall 001 and detected "extremely high levels of PFAS."
For example, on June 22, 2022, perfluorooctane sulfonate (PFAS) and perfluorooctanoic acid (PFOA)—both types of PFAS that have been highly studied—were measured at 374.3 parts per trillion (ppt) and 847 ppt, respectively. Twenty-five other PFAS compounds were also measured at very high levels.
In June 2022, the U.S. Environmental Protection Agency (EPA) updated its drinking water health advisory limits for these chemicals to 0.02 ppt for PFOS and 0.004 ppt for PFOA.
The plaintiff adds that since July 2019 and continuing to the present, Republic has repeatedly violated its water quality-based effluent limits for boron and osmotic pressure. In animal studies, exposure to high levels of boron caused decreased fetal weight and improper fetal development, as well as disruption to the male reproductive system.
Government Agencies Fail to Take Action
In a letter dated November 2, 2022, the LSRA mailed notice of its findings and its intent to file suit to Republic, the EPA, and the Pennsylvania Department of Environmental Protection (PADEP). As of the time of the filing of the complaint, neither the EPA nor the PADEP had not taken action to redress the violations.
What Are PFAS?
According to the Agency for Toxic Substances and Disease Registry (ATSDR), PFAS are man-made chemicals that have been used in industry and consumer products since the 1940s. They have been used to make nonstick cookware, water-repellant clothing, stain and fire-resistant clothing and carpets, some cosmetics, some firefighting foams, and products that release grease, water, and oil.
Called "forever chemicals," these toxins can migrate into the soil, water, and air, where they can remain for years. The chemicals are widespread in the blood of people and animals all over the world and can build up in both with repeated exposure. Scientific studies have shown that exposure to some PFAS may be linked to harmful health effects.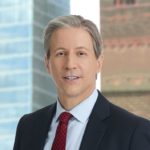 Exclusively focused on representing plaintiffs, especially in mass tort litigation, Eric Chaffin prides himself on providing unsurpassed professional legal services in pursuit of the specific goals of his clients and their families. Both his work and his cases have been featured in the national press, including on ABC's Good Morning America.