Two new firefighting lawsuits recently joined the centralized litigation in the District of South Carolina. One plaintiff is a resident of Pennsylvania and the other is from Alabama. Both claim to have used firefighting foams and then to have suffered from serious injuries caused by the toxic chemicals in those foams—namely, per- and polyfluoroalkyl substances known as PFAS.
Firefighters Blame Toxic Foams for Cancer Diagnoses
The first plaintiff, from Pennsylvania, states in his complaint that he worked as a firefighter for the volunteer Kennett Fire Company in Kennett Square and the volunteer Goodwill Fire Company in West Chester, Chester County, Pennsylvania, for over 15 years. During that time, he used aqueous film-forming foams (AFFFs)—which contained PFAS—in firefighting training and response exercises. He also used equipment/bear treated and/or coated with materials containing and/or contaminated with one or more PFAS.
He was exposed to these chemicals numerous times throughout his career. In 2012, he was diagnosed with cancer. In 2018, he was again diagnosed with cancer. He suffered and continues to suffer the effects of these diseases, and he believes he developed them because of his exposure to PFAS, which have been linked to cancer in animal and human studies.
The second plaintiff, from Alabama, was also a firefighter was exposed to AFFFs in training and while extinguishing fires. He was later diagnosed with prostate cancer, which he blames on his exposure to the toxins in the firefighting foams. He states in his complaint that the foam manufacturers failed to design the products to avoid the unreasonable risk of harm to individuals, and that they failed to test them appropriately to be sure they were truly safe.
Plaintiffs Say Defendants Were Long Aware of Toxic PFAS in Firefighting Foams
AFFFs are made of a mixture of chemicals, including PFAS, and are used to put out petroleum-based fuel and other flammable liquid fires. The foams lower the surface tension of the fuel, which starves the fire of its oxygen supply. Though the compounds in the foams work well in extinguishing these types of fires, they are not biodegradable and can accumulate in the bodies of humans who come into contact with them.
The manufacturers of these foams were aware for many decades of the potential harm that PFAS could cause. They learned as far back as the 1960s that the chemicals caused adverse health effects in laboratory animals, and that they were resistant to environmental degradation.
By the 1970s, at least two of the defendants—DuPont and 3M—were aware that PFAS had been detected in the blood of workers at the PFAS facilities and the general U.S. population.
By the end of the 1980s, additional research showed that PFOA (one common type of PFAS) had caused testicular tumors in a chronic cancer study in rats, after which DuPont classified it as a confirmed animal carcinogen and possible human carcinogen. They also found that workers exposed to PFAS had a higher incidence of certain cancers and other adverse health effects, including elevated liver enzymes and birth defects. Yet the defendants failed to warn the public of these problems, and continue to use these dangerous toxins in their products.
Both plaintiffs seek compensatory and punitive damages.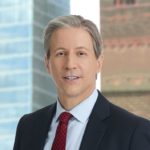 Exclusively focused on representing plaintiffs, especially in mass tort litigation, Eric Chaffin prides himself on providing unsurpassed professional legal services in pursuit of the specific goals of his clients and their families. Both his work and his cases have been featured in the national press, including on ABC's Good Morning America.