As the number of Camp Lejeune water contamination lawsuits increases, a new lawsuit has raised awareness of potential contamination at other military facilities.
A group of plaintiffs has together filed a case against the U.S. government in the U.S. District Court for the District of Hawaii. According to their complaint, more than 93,000 military service members, their family members, and civilians who relied on the government for safe water on the island of Oahu were exposed to water that was dangerously contaminated in 2021.
Plaintiffs Claim They Were Exposed to Contaminated Water
The Camp Lejeune Justice Act of 2022 was signed into law on August 11, 2022. The law allows victims exposed to contaminated water at the Camp Lejeune military base to seek compensation in court. It overrides a North Carolina statute of repose that dismissed lawsuits brought ten years after the incident occurred, as well as precluding the U.S. Government from asserting immunity.
So far, however, the law covers only those who were harmed at Camp Lejeune. Now, veterans are seeking similar compensation for allegedly being exposed to contaminated water in Oahu.
On at least two separate occasions, on May 6 and November 20, 2021, U.S. personnel at Red Hill Bulk Fuel Storage Facility (Red Hill Facility) made negligent errors that released thousands of gallons of jet fuel and other contaminants into the drinking water of military families in Oahu. Yet the government failed to disclose the contamination as required by federal law.
The Red Hill Facility sits 100 feet above an aquifer that supplies drinking water to about 763,000 Oahu residents.
Navy Responsible for Drinking Water Quality
The Navy owns and operates the Red Hill Facility to maintain strategic fuel reserves in the Pacific. It has been operational since 1943 and consists of 20 steel-lined tanks that each hold 12.5 million gallons of fuel. The tanks are connected to three pipelines that run 2.5 miles through a concrete tunnel to fueling piers at Pearl Harbor.
The Navy also owns and operates a water system that pumps water from underground aquifers to provide drinking water to the military community and facilities associated with Joint Base Pearl Harbor-Hickam (JBPHH), including military housing. Three wells supply the Navy's drinking water system: the Red Hill Shaft, Navy Aiea-Halawa Shaft, and Waiawa Shaft.
When the families started to get sick from the water, Navy leadership denied and dismissed their concerns. Military facilities recorded symptoms but failed to run tests to check liver function, kidney function, and complete blood count.
The plaintiffs state in their complaint that they were forced to evacuate their homes to stay in hotels for months, then they were forced to move back into their homes only to get sick again.
Ultimately, each of them evacuated a second time to seek refuge off the island. Yet the families continue to suffer from health problems they believe are connected to the contaminated water, including seizures, gastrointestinal disorders, neurological issues, thyroid abnormalities, migraines, and more.
Navy Takes Too Long to Warn Residents of Contamination
After the May 6th release event, tests at Red Hill Shaft showed elevated readings of oil residue. The Navy did not release these results for months. Finally, an investigative report released in June 2022 confirmed the Navy's culpability for both instances.
"The Navy is responsible for the 6 May 2021 and 20 November 2021 fuel spills at the Red Hill Bulk Fuel Storage Facility…and subsequent water contamination," the report reads. Both spills were caused by human error.
The Safe Drinking Water Act and EPA regulations required the Navy to issue a Tier 1 public notice within 24 hours of confirming the Red Hill Shaft had been contaminated with jet fuel. They failed to do so.
The families seek compensatory damages for the harm they have suffered.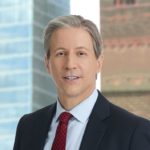 Exclusively focused on representing plaintiffs, especially in mass tort litigation, Eric Chaffin prides himself on providing unsurpassed professional legal services in pursuit of the specific goals of his clients and their families. Both his work and his cases have been featured in the national press, including on ABC's Good Morning America.