According to a new firefighting foam lawsuit filed in the U.S. District Court for the District of South Carolina, a Pennsylvania woman was exposed to toxic chemicals in drinking water originating from firefighting foams used nearby.
Companies like 3M, Tyco Fire Products, DuPont, and Chemguard manufactured aqueous film-forming foams (AFFF) for decades, which the Pennsylvania Air National Guard used on ships and at military bases including the Willow Grove Naval Air Station Joint Reserve Base in Horsham Township, Pennsylvania, and the former Naval Air Warfare Center in Warminster Township, Pennsylvania.
These foams contain manmade chemicals called perfluoroalkyl and polyfluoroalkyl substances (PFAS), which have been linked to adverse health effects.
Plaintiff Claims Her Water Was Contaminated with Firefighting Foam Chemicals
According to the complaint, residents near these military bases and their children in their homes, schools, gyms, parks, and restaurants have been drinking—and eating food prepared with—water laced with dangerous PFAS, mainly perfluorooctanesulfonate (PFOS) and perfluorooctanoic acid (PFOA). The residents had no way of knowing that their water was contaminated, and the firefighting foam manufacturers did not issue any warnings.
In 2012, the U.S. Environmental Protection Agency (EPA) required that certain water providers, including those in the towns surrounding these bases, test their water for the presence of PFOS and PFOA. It was near that time that the plaintiff learned that her drinking water was contaminated with dangerous levels of these chemicals.
Later, the plaintiff heard about the source of those chemicals—the firefighting foams used at the bases—and traced them to the defendants who manufactured those foams. She seeks both compensatory and punitive damages.
Defendants Knew About the Dangers of PFOA
The plaintiff claims that the defendants knew decades ago that the chemicals in their firefighting foams were toxic to humans. By the end of the 1980s, DuPont, for instance, already had data indicating that its workers exposed to PFOA had a significantly higher incidence of health issues than did unexposed workers, but the company never reported this to any government agencies or the public.
In 1984, DuPont held a meeting at its corporate headquarters in Delaware to discuss the health and environmental issues related to PFOA. DuPont's own Epidemiology Review Board repeatedly raised concerns about Dupont's statements to the public that there were no adverse health effects associated with human exposure to PFOA. DuPont continued to manufacture the foams until 2015, when they promised to phase out the use of PFOA.
DuPont has been facing lawsuits related to PFOA in drinking water for years, and in a 2005 class-action settlement, the company agreed to fund a panel of scientists to determine the health effects of PFOA (also called C-8) exposure.
After eight years of research, the C-8 panel reported that exposure to PFOA was linked to an increased risk of diagnosed high cholesterol, ulcerative colitis, thyroid disease, pregnancy-induced hypertension, and testicular and kidney cancer.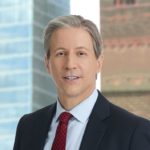 Exclusively focused on representing plaintiffs, especially in mass tort litigation, Eric Chaffin prides himself on providing unsurpassed professional legal services in pursuit of the specific goals of his clients and their families. Both his work and his cases have been featured in the national press, including on ABC's Good Morning America.