On February 14, 2023, Pennsylvania Governor Josh Shapiro wrote a letter to Norfolk Southern Corporation—the company responsible for the train derailment that took place in East Palestine, Ohio on February 3, 2023.
The governor expressed his "serious concerns" regarding the company's management of the incident, which occurred about a quarter mile from the Pennsylvania border. He added that he has called on the Pennsylvania Public Utility Commission, which is charged with oversight of the Commonwealth's railroads, to review Norfolk Southern's conduct and report back their findings.
Train Derailment Contaminates Area Soil and Waterways
The Norfolk Southern train was going from Madison, Illinois to Conway, Pennsylvania when it went off the track in East Palestine, Ohio. About 38 cars derailed and a fire ensued that damaged an additional 12 cars.
Ten of those cars were carrying hazardous materials including butyl acrylate and vinyl chloride. To head off a disastrous explosion, crews conducted a controlled release and burn of some of those materials, which created a large ball of fire and plume of black smoke.
The Environmental Protection Agency (EPA) has been on the scene to assist with testing air and water quality. As of February 19, 2023, the agency reported that 533 homes had been screened with "no exceedances for residential air quality standards," meaning that there are no chemicals present in the tests at levels above those deemed safe by the EPA.
Chemicals have contaminated area soil and waterways, however. Crews are working to remove all pooled liquids, excavate heavily contaminated soil, and remove all the remaining railcars. A containment area has been established in a section of Sulphur Creek to divert all upstream water around it. Residential well testing is ongoing.
Governor Shapiro Identifies Norfolk Southern's Failures
Governor Shapiro met with elected leaders and emergency management officials in Beaver County, the Pennsylvania county most affected by the train derailment. All agreed that Norfolk Southern had not handled the incident well.
In his letter, the governor noted that the Pennsylvania Department of Environmental Protection (DEP and the Pennsylvania Emergency Management Agency (PEMA) had identified at least three priority issues with Norfolk Southern's management that put the safety of first responders and residents at significant risk.
The company failed to implement Unified Command, creating confusion and resulting in a general lack of awareness for first responders and emergency management of the tactics Norfolk Southern planned in response.
The company gave inaccurate information and conflicting modeling about the impact of the controlled release of chemicals that made protective action decision-making more difficult.
The company's "unwillingness" to explore or articulate alternate courses of action to their proposed vent and burn limited state and local leaders' ability to respond effectively.
Governor Shapiro stated in his letter that he appreciated that "responding to train derailments presents an array of complex challenges," but that failure to adhere to "well-accepted standards of practice related to incident management" caused unnecessary risk. The governor added that Pennsylvania "will hold Norfolk Southern accountable for any and all impacts to our Commonwealth."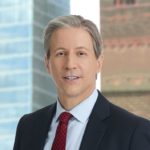 Exclusively focused on representing plaintiffs, especially in mass tort litigation, Eric Chaffin prides himself on providing unsurpassed professional legal services in pursuit of the specific goals of his clients and their families. Both his work and his cases have been featured in the national press, including on ABC's Good Morning America.