About a year ago, the Pennsylvania Department of Health and the U.S. Centers for Disease Control and Prevention (CDC) opened an investigation into a possible cluster of cancer cases in Washington County, which is one of the state's busiest natural gas-producing areas. Of particular concern was the unusually high number of cases of Ewing sarcoma, a rare type of bone cancer.
In April 2019, the health department determined there was no "cancer cluster" in the Washington County school district, concluding that rates of Ewing sarcoma in the area weren't consistently or statistically significantly higher than expected.
Residents were unsatisfied with the report, noting that the health department used only three cases of Ewing sarcoma in their analysis, rather than the at least six cases documented. In response to the continuing concern, Pennsylvania Governor Tom Wolf recently announced that his administration will initiate a pair of studies to explore the potential health effects of the natural gas industry.
Parents Unhappy with Conclusions of "No Cancer Cluster"
Ewing sarcoma affects about 200 children and young adults each year and is considered very rare. It causes a cancerous tumor that grows in the bones or the tissue around the bones, often in the legs, pelvis, ribs, arms, or spine. From there, it can spread to the lungs, bones, and bone marrow. The cause of the disease is unknown, though it doesn't seem to be inherited.
Ewing sarcoma is potentially fatal, but if caught early enough, it can be treated. In 2016, a 19-year-old Canon-McMillan graduate died after battling the disease for three years. He was one of six known cases in the past decade in that school district, which sparked concern about whether pollution from the region's natural gas industry could be playing a role in the cancer cases. Nine Canon-McMillan preschoolers and students were also diagnosed with rare cancers in the 2018-2019 school year.
The Pennsylvania Department of Health took only three of those cases into account. In one of the ignored cases, the patient's address was misidentified, and the other two weren't included in the data the state accessed. Sharon Watkins, the state's chief epidemiologist, said the results of the state's analysis could change after 2018 data is included.
Even if officials determine that there is a cancer cluster in this area, it will not prove that fracking caused the problem. This is where the two new studies ordered by the governor may help.
Two Studies to Examine Potential Link Between Fracking and Pediatric Cancer
Fracking, a process of creating cracks in deep-rock formation through which natural gas can flow, has grown substantially in Southwestern Pennsylvania, spurring growth and economic development. To date, energy companies have drilled more than 3,500 wells in the area.
The practice has been previously linked to negative environmental effects including a potential impact on drinking water, but any potential harm to humans living nearby remains unknown. A 2017 review of chemicals released into the air and water by fracking identified 55 chemicals that may cause cancer, including 20 that have been shown to increase the risk of leukemia and lymphoma.
To further explore a potential connection between fracking and the cancer cases diagnosed in Washington County, Governor Tom Wolf promised to spend $3 million on two studies that will explore the issue. So far, there is no evidence linking pediatric cancer to drilling, but families suspect that fracking may have an impact.
One study will use existing research linking natural gas to medical conditions like asthma and try to replicate earlier findings in the population in southwestern Pennsylvania. The other will focus specifically on rare childhood cancers, to determine whether young cancer patients were exposed to fracking more than the general population.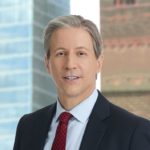 Exclusively focused on representing plaintiffs, especially in mass tort litigation, Eric Chaffin prides himself on providing unsurpassed professional legal services in pursuit of the specific goals of his clients and their families. Both his work and his cases have been featured in the national press, including on ABC's Good Morning America.