A Pennsylvania man who suffers from Parkinson's disease recently filed a paraquat lawsuit in the U.S. District Court for the Southern District of Illinois. He claims that after being exposed to the herbicide, he was diagnosed with the neurological disease.
On June 7, 2021, the U.S. Judicial Panel on Multidistrict Litigation (JPML) consolidated all paraquat lawsuits into the Southern District of Illinois for pre-trial proceedings. This case joins those already pending there.
Plaintiff Was Unaware that Exposure to Paraquat Could Cause Parkinson's Disease
According to his complaint, the plaintiff was repeatedly exposed to and inhaled, ingested, or absorbed paraquat in or around Finleyville, Pennsylvania while working where paraquat was used for weed control. He claims that as a direct result of his exposure to paraquat, he began suffering symptoms associated with Parkinson's disease and was diagnosed with the disease in 2020.
Before early 2021, he had never read or heard of any lawsuit alleging that paraquat causes Parkinson's disease. At no time was he aware that exposure to the herbicide could cause latent injury, or that he needed to take precautions to prevent such injury.
Paraquat a Powerful and Dangerous Herbicide
Since 1964, paraquat has been used in the U.S. to kill broadleaf weeds and grasses before the planting or emergence of more than 100 field, fruit, vegetable, and plantation crops, to control weeds in orchards, and to desiccate (dry) plants before harvest.
Farmers and herbicide workers may be exposed to paraquat multiple times over a period of years while using it. This could happen during mixing and loading into tanks of sprayers, perhaps as a result of spills, splashes, and leaks.
People living in nearby areas that were frequently sprayed could also be exposed due to spray drift—the movement of herbicide spray droplets from the target area to other areas, typically by wind.
Paraquat Linked to Increased Risk of Parkinson's Disease
Parkinson's disease is a progressive neurodegenerative disorder of the brain that affects primarily the motor system. It can cause resting tremors, rigidity, balance issues, and slow reflexes, as well as slurred speech, freezing of gait, stooped posture, and impaired coordination.
The disease causes the degeneration and death of dopaminergic neurons (dopamine-producing nerve cells) in a certain part of the brain. Dopamine is a neurotransmitter that is critical to the control of motor function, among other things.
Once dopaminergic neurons die, they are not replaced. When enough die, dopamine production falls below required levels, resulting in the symptoms of the disease.
Paraquat is known to cause oxidative stress that results in the degeneration and death of dopaminergic neurons. It's so effective that it's one of only a handful of toxins that scientists use to produce animal models of Parkinson's disease.
In 2018, researchers from the University of Guelph found that low-level exposure to pesticides like paraquat and maneb disrupted cells in a way that mimicked the effects of mutations known to cause PD. Adding the effects of these chemicals to a predisposition for PD—in individuals at genetic risk for the disease, for instance—increased the risk of disease onset.
Despite this and other studies that have found similar results, paraquat is still allowed to be used in the U.S.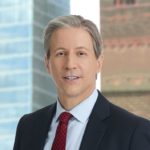 Exclusively focused on representing plaintiffs, especially in mass tort litigation, Eric Chaffin prides himself on providing unsurpassed professional legal services in pursuit of the specific goals of his clients and their families. Both his work and his cases have been featured in the national press, including on ABC's Good Morning America.