According to a recent news release from the U.S. Geological Survey (USGS), at least 45 percent of the tap water in the U.S. could be contaminated with one or more so-called "forever chemicals." These are per- and polyfluorinated alkyl substances, or PFAS, that have been linked to several human health problems, including cancer.
Meanwhile, a new study published in the Annals of Global Health suggests that the companies manufacturing these chemicals knew that PFAS were toxic as early as 1970, but suppressed unfavorable research and worked to influence science and regulation in favor of continuing to sell the chemicals.
PFAS Manufacturers Knew Their Chemicals Were Toxic
The USGS collected tap water samples from 716 locations between 2016 and 2021. Most of the results that tested high for PFAS came from urban areas and locations near potential PFAS sources. The scientists estimated that the probability of PFAS not being found in tap water was about 75 percent in rural areas, but only around 25 percent in urban areas.
As the EPA and other groups seek to improve water testing and limit population exposure to PFAS, scientists are looking into the actions of companies that produced these chemicals. In the study published in the Annals of Global Health, they reviewed a collection of previously secret industry documents archived at the University of San Francisco (UCSF) Chemical Industry Documents Library. They also conducted a review of scientific literature to establish when scientific information on the health effects of PFAS became public.
Their results showed that companies knew PFAS was "highly toxic when inhaled and moderately toxic when ingested" by 1970, forty years before the public health community.
"Further," the scientists write, "the industry used several strategies that have been shown common to tobacco, pharmaceutical and other industries to influence science and regulation—most notably, suppressing unfavorable research and distorting public discourse."
They went on to note that this lack of transparency has had significant legal, political, and public health consequences.
Tap Water In Many Areas Contaminated with PFAS
According to the U.S. Environmental Protection Agency (EPA), PFAS are widely used, long-lasting chemicals found in many different consumer, commercial, and industrial products. They help these products to resist heat, grease, stains, and water. Unfortunately, the chemicals resist breakdown and have been found to persist and build up in the environment.
"Because of their widespread use and their persistence in the environment," the EPA website reads, "many PFAS are found in the blood of people and animals all over the world and are present at low levels in a variety of food products and in the environment."
Sources of contamination include industrial and manufacturing facilities, landfills where PFAS leaches into the groundwater, and places where PFAS-based firefighting foam (AFFF) has been used to put out fuel fires (airports, military sites, chemical plants, petroleum storage facilities).
The Agency for Toxic Substances and Disease Registry (ATSDR) notes that a large number of studies have examined possible relationships between PFAS in the blood and harmful health effects in people. Research suggests that high levels of certain PFAS may increase the risk of high cholesterol, decreased antibody responses to vaccines, pre-eclampsia in pregnant women, decreases in infant birth weights, changes in liver enzymes, and kidney or testicular cancer.
PFAS Lawsuits Pending in U.S. Courts
Several people who were exposed to PFAS at military bases and in other communities or while working as firefighters and who then suffered from serious injuries have filed lawsuits against the manufacturers. They seek compensation for their medical expenses, lost wages, and pain and suffering.
Many municipal water systems have also brought claims against these companies, seeking assistance in the water clean-up efforts. To help reduce exposure, the EPA has proposed new drinking water standards for some PFAS.
Meanwhile, the 3M Company—one of the largest PFAS producers—recently agreed to pay more than $10 billion to cities and communities nationwide to help settle thousands of PFAS water contamination lawsuits. Many more similar lawsuits are still pending in U.S. courts.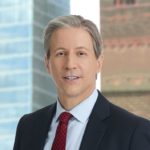 Exclusively focused on representing plaintiffs, especially in mass tort litigation, Eric Chaffin prides himself on providing unsurpassed professional legal services in pursuit of the specific goals of his clients and their families. Both his work and his cases have been featured in the national press, including on ABC's Good Morning America.