Three new firefighting foam lawsuits recently joined the consolidated litigation in the District of South Carolina. Two were filed by plaintiffs claiming to have used the toxic products and then developed cancer, while the third was filed by a California airport district claiming the foams caused water contamination.
Firefighting Foams Contain Toxic Chemicals Linked with Negative Health Effects
The first plaintiff is from San Diego, California, and claims he regularly used aqueous film-forming foams (AFFF) in training and to extinguish fires during his work as a firefighter. He was then diagnosed with bladder cancer, which he blames on his exposure to the foams.
AFFFs contain a combination of chemicals that allow them to extinguish hydrocarbon fuel-based fires, such as those that involve petroleum or other flammable liquids. While they are more effective than water at putting out fuel fires, because they starve them of oxygen, they also contain chemicals that may have negative health effects.
The most toxic of these chemicals are known as per and polyfluoroalkyl substances (PFAS). These include perfluorooctanoic acid (PFOA) and perfluoro octane sulfonic acid (PFAS) and related chemicals that can degrade to PFOA and PFOS.
Both PFOA and PFOS can bind to the proteins in human blood, where they may persist over long periods, accumulating in the bodies of exposed individuals. They have also been linked with cancer and other health problems in animal and human studies. The manufacturers became aware of the dangers associated with these chemicals decades ago but failed to take action to adequately protect human health.
Early Research Showed that PFAS Were Dangerous to Humans
The second plaintiff is from Benavidez Texas, where he regularly used AFFFs in training and to extinguish fires during his work as a firefighter. He blames these firefighting foams for his diagnosis of skin cancer.
By at least the end of the 1980s, research and testing performed by some of the manufacturers making these firefighting foams showed that PFAS had caused testicular tumors in animal subjects, after which point at least one of the defendants—DuPont—classified PFAS as a confirmed animal carcinogen and possible human carcinogen. Yet the company continued to use the chemicals to make their products.
Soon after, additional testing indicated that elevated incidence of certain cancers and other adverse health effects—including elevated liver enzymes and birth defects—had been observed among workers exposed to materials including PFOA.
Airport District Blames Firefighting Foams for Property Contamination
The Monterey Peninsula Airport District in the State of California is the third plaintiff. According to the complaint, the district began investigating the potential presence of PFAS in the surface water, groundwater, soil, and sediment of its property in 2019. AFFF foams had been released, used, stored, and/or disposed of at or near the property for fire protection, training, and response for decades.
Investigators found both PFOA and PFOS in certain areas of the property at levels substantially greater than the current State and Federal Advisory Levels. The plaintiff states that such contamination is recurring, and damages the property.
All of the plaintiffs seek to hold the defendants liable for the damages allegedly caused by the firefighting foam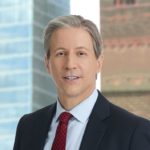 Exclusively focused on representing plaintiffs, especially in mass tort litigation, Eric Chaffin prides himself on providing unsurpassed professional legal services in pursuit of the specific goals of his clients and their families. Both his work and his cases have been featured in the national press, including on ABC's Good Morning America.