On August 11, 2022, President Biden signed into law the Camp Lejeune Justice Act of 2022. It allows military veterans to file civil lawsuits against the U.S. Government for harm caused by at least 30 days of exposure to water (including in utero exposure) at Marine Corps Base Camp Lejeune in North Carolina between August 1, 1953, and December 31, 1987.
Before the passage of this law, veterans were finding it near impossible to recover compensation for illnesses related to this water contamination, mainly because of North Carolina's statute of limitations. This new law overrides that restriction, allowing cases to move forward.
Veterans and their families interested in filing a lawsuit may wonder about the details, however. Just what types of "harm" are we talking about that are related to water contamination? Which health conditions and diseases are known or suspected to be caused by the chemicals that plagued Camp Lejeune's water supply?
Diseases with Strong Connections to Camp Lejeune Contaminated Water
The Agency for Toxic Substances and Disease Registry (ATSDR) has identified certain health conditions as being supported by sufficient evidence or by enough research to link the condition to exposure to the toxic chemicals in the water at Camp Lejeune. These include:
Kidney cancer
Non-Hodgkin lymphoma
Cardiac defects
Bladder cancer
Leukemias
Liver cancer
Multiple myeloma
End-stage renal disease
Parkinson's disease
Scleroderma
The Camp Lejeune Justice Act includes conditions recognized by the Department of Veterans Affairs (VA) as "presumptive," meaning the agency presumes that the water contamination at the camp was the cause of the adverse health condition for any veteran sufficiently exposed. These include most of those conditions listed above,as well as:
Breast cancer
Esophageal cancer
Female infertility
Hepatic steatosis
Lung cancer
Miscarriage
Myelodysplastic syndromes
Neurobehavioral effects
Victims Encouraged to File Lawsuits to Obtain Compensation
There are other health conditions as well, not currently mentioned in the VA list of presumptive conditions or identified by the ATSDR as having a relationship to the contaminants, which have occurred in people exposed to the contaminated water. Those suffering from these conditions who were at the camp during the designated time may still qualify for compensation. They may require more detailed medical records and evidence.
These conditions include but are not limited to other types of cancer, birth defects, eye defects, and other health conditions. If you or a loved one were diagnosed with these other conditions and believe they were connected to your time at Camp Lejuene, you should still talk to a lawyer about your eligibility for a Camp Lejuene lawsuit.
Even if you filed a lawsuit before and had it dismissed, you can now try again as the new law opens the door to potential compensation.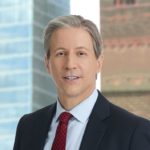 Exclusively focused on representing plaintiffs, especially in mass tort litigation, Eric Chaffin prides himself on providing unsurpassed professional legal services in pursuit of the specific goals of his clients and their families. Both his work and his cases have been featured in the national press, including on ABC's Good Morning America.