On October 22, 2021, the U.S. Consumer Product Safety Commission (CPSC) announced the recall of about 3,900 aromatherapy room sprays. The sprays may contain dangerous bacteria that can have dire health consequences.
Consumers are advised to stop using the products immediately and return them to Walmart for a complete refund.
Aromatherapy Spray Contains Dangerous Bacteria
The recall affects six different scents of the Better Homes and Gardens Essential Oil Infused Aromatherapy Room Spray with Gemstones. The Centers for Disease Control and Prevention (CDC) tested a version of the product and found that it contained the dangerous bacteria Burkholderia pseudomallei, which causes melioidosis.
Melioidosis, also called Whitmore's disease, is an infectious disease that can attack humans or animals. Though predominantly a disease of the tropical climates like those in Southeast Asia and northern Australia, it can also spread to humans through direct contact with a contaminated source, such as this spray.
The disease has a wide range of signs and symptoms and can be mistaken for other diseases like tuberculosis and pneumonia. Symptoms of a localized infection may include pain or swelling, fever, ulceration, and abscess. Symptoms of a lung infection include cough, chest pain, high fever, headache, and anorexia. Symptoms of a blood infection include fever, headache, respiratory distress, abdominal discomfort, joint pain, and disorientation.
The time between exposure to the bacteria and the emergence of symptoms may range from one day to many years. Generally, symptoms appear two to four weeks after exposure. Those with underlying medical conditions like diabetes and kidney disease may be more at risk.
The CDC has been investigating a cluster of four cases of melioidosis in the U.S., including two deaths. These cases were reported in Kansas, Minnesota, Texas, and Georgia, and included one child fatality.
Fortunately, the disease can be treated with the use of appropriate medication. It just needs to be diagnosed correctly.
Which Aromatherapy Products Were Affected by the Recall?
The aromatherapy spray was sold at about 55 Walmart stores nationwide and online at Walmart.com from February 2021 through October 2021 for about $4. "Better Homes and Gardens Aromatherapy" is printed on the label on the front of the bottle.
Model numbers and scents include:
84140411420 Better Homes and Gardens (BHG) Gem Room Spray Lavender & Chamomile
84140411421 Better Homes and Gardens (BHG) Gem Room Spray Lemon and Mandarin
84140411422 Better Homes and Gardens (BHG) Gem Room Spray Lavender
84140411423 Better Homes and Gardens (BHG) Gem Room Spray Peppermint
84140411424 Better Homes and Gardens (BHG) Gem Room Spray Lime & Eucalyptus
84140411425 Better Homes and Gardens (BHG) Gem Room Spray Sandalwood and Vanilla
The products were made in India and imported to the U.S. Walmart is no longer selling them.
What Should Consumers Do?
Consumers should stop using the products immediately, and refrain from opening the bottle or throwing it away. Instead, double-bag them in clean, clear zip-top resealable bags and place them in small cardboard boxes. Then return the bags and boxes to a Walmart store for a refund. Wash hands thoroughly after handling.
It's also best to wash any sheets or linen that may contain traces of the spray and to wipe down countertops and surfaces.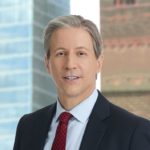 Exclusively focused on representing plaintiffs, especially in mass tort litigation, Eric Chaffin prides himself on providing unsurpassed professional legal services in pursuit of the specific goals of his clients and their families. Both his work and his cases have been featured in the national press, including on ABC's Good Morning America.