A California man recently filed a new Zantac lawsuit in the U.S. District Court for the Southern District of California.  He claims that after taking the acid-reducing drug for about eight years, he suffered serious injuries.  He seeks both compensatory and punitive damages.
Plaintiff Takes Zantac for Eight Years, Develops Colon Cancer
According to his complaint, the plaintiff started using prescription Zantac (ranitidine) in 2000 and continued to use it through 2008.  He took 300 mg every day.  In May 2008, he was diagnosed with colon cancer.  He blames his cancer on his Zantac use and states that had he known Zantac could lead to exposure to NDMA, he never would have taken it.
In September 2019, the FDA warned healthcare providers and the public that some ranitidine medications, including Zantac, had been found to contain N-nitrosodimethylamine (NDMA) at low levels.  NDMA is classified as a probable human carcinogen based on results from laboratory tests.
Though it is no longer commercially produced in the U.S., NDMA can form as a byproduct of industrial and drinking water treatment processes. It's also a contaminant that may be found in water and foods, including meats, dairy products, and vegetables.
The FDA continues to investigate the issue and asked manufacturers to conduct their own testing.  In the subsequent weeks, many companies recalled their products from the market because of the potential presence of NDMA and related cancer risk.
An FDA Petition seeking a recall of all Zantac/Ranitidine products advises that NDMA forms as a byproduct in the body during the digestion of ranitidine.  This means, that all users of Zantac/Ranitidine products may have been exposed to NDMA.
NDMA Produced Because of Ranitidine Instability?
The plaintiff states in his case: "… this is not a contamination case—the levels of NDMA that researchers are seeing in Zantac is not the product of some manufacturing error.  The high levels of NDMA observed in Zantac is a function of the ranitidine molecule and the way it breaks down in the digestive system."
The plaintiff goes on to explain that the ranitidine molecule contains both a nitrite and DMA group "which are well known to combine to form NDMA."  If true, this would mean that all forms of ranitidine could have exposed users to NDMA.
Online pharmacy Valisure was the first to detect NDMA during its regular testing of products, discovering the carcinogen in every batch tested.  In September 2019, the company submitted a petition with the FDA, asking for the agency to recall all products containing ranitidine.
Valisure states that the presence of NDMA in these products is the result of an inherent instability of the ranitidine molecule.  The company referred to its own research as well as a study conducted by Stanford University in support of this assertion.
That study, published in 2016, showed that NDMA was produced by ranitidine under stomach-relevant pH conditions in vitro.  Researchers also evaluated the NDMA levels excreted in the urine of participants who consumed ranitidine.  Results showed that following ranitidine intake, the level of NDMA excreted in urine increased 400 fold from 110 to 47,600 nanograms (ng).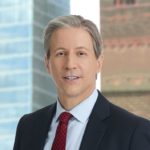 Exclusively focused on representing plaintiffs, especially in mass tort litigation, Eric Chaffin prides himself on providing unsurpassed professional legal services in pursuit of the specific goals of his clients and their families. Both his work and his cases have been featured in the national press, including on ABC's Good Morning America.