As more companies recall Zantac and generic ranitidine products because of concerns they may contain the carcinogen N-Nitrosodimethylamine (NDMA), a new report indicates that other drugs may also be affected, creating a potentially more widespread problem.
The FDA started investigating NDMA impurities in blood pressure drugs last year, and many product recalls followed, mainly affecting valsartan and losartan products.  This year, testing has revealed that Zantac products, as well, may contain unsafe levels of NDMA.  A report from WPXI.com suggests that other drugs may also be found to expose users to the carcinogen.
Other Medications May Contain NDMA
WPXI reports that doctors in the Pittsburgh area believe that additional medications will soon be found to contain potentially unsafe levels of NDMA.  Dr. Raghu Tadikamalla, a cardiologist for Allegheny Health Network (AHN), told the news site that the findings so far "may be the tip of the iceberg," adding that he expects more recalls of different medications to come in the future.
Now that the FDA has been made aware that multiple drugs contain potentially unsafe levels of NDMA, testing is likely to expand, which may show that still, other drugs have been exposing patients to the carcinogen.
NDMA Found in Blood Pressure and Stomach Acid Meds So Far
NDMA was once used to make rocket fuel, but when it was discovered in the environment around manufacturing plants, its use was discontinued.  Today, it is produced only for use as a research chemical, but it can still be unintentionally formed during various manufacturing processes.
Humans can be exposed to NDMA from a wide variety of sources, including the environment, foods, and consumer products.  The FDA set as a "safe" level of up to 0.096 micrograms or 0.32 parts per million of NDMA per day in medications.  Laboratory tests on some drugs, however, have revealed contamination at higher levels than that.
After over a year of checking blood-pressure drugs for NDMA contamination, the FDA is now focused on ranitidine, a stomach-acid-reducing drug often prescribed for the treatment of indigestion, gastroesophageal reflux, and the treatment of ulcers.
Plaintiffs Filing Lawsuits Over NDMA-Related Cancers
As the FDA continues to track down NDMA in medications, those who took valsartan and Zantac for years are taking action, filing personal injury lawsuits against the manufacturers.  The companies should have been aware of their products' potential to expose users to unsafe levels of a carcinogen, the plaintiff's claim, and should have warned consumers about the possible health dangers.
A group of plaintiffs recently filed a motion to consolidate all federally filed Zantac lawsuits into one court for coordinated pre-trial proceedings.  The U.S. Judicial Panel on Multidistrict Litigation (JPML) already ordered all federally filed valsartan lawsuits consolidated in the District of New Jersey in February 2019.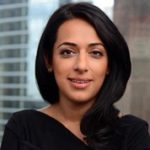 Exclusively focused on representing plaintiffs—especially in mass tort litigation—Roopal Luhana prides herself on providing unsurpassed professional legal services in pursuit of the specific goals of her clients and their families. While she handles complex cases nationwide on behalf of consumers, Ms. Luhana resides with her family in Brooklyn, New York.