The U.S. Consumer Product Safety Commission (CPSC) has recently warned parents of two potentially dangerous products for children: FRIGG Pacifiers and Podster Loungers. If you have either of these products in your home, stop using them immediately.
Over 300,000 FRIGG Pacifiers Recalled for Choking Hazards
On January 19, 2022, Mushie & Co. recalled about 333,725 FRIGG Silicone Pacifiers. These pacifiers came in two designs: Classic and Daisy. The Classic has a silicone nipple attached to a round plastic shield. The Daisy also has a silicone nipple attached to a round scalloped plastic shield. Each came in two age ranges: 0-6 months and 6-18 months. The name FRIGG appears in raised letters on the pacifier shield.
The pacifiers were sold at SpearmintLOVE, TJ Maxx, Lil' Tulips, Jade Company stores, and others nationwide as well as online at www.mushie.com and www.amazon.com from April 2021 through December 2021. They cost about $8 for a single pacifier and $15 for two.
The problem is that the base of the silicone nipple has a fine slit that can cause the nipple to detach from the plastic shield, posing a choking hazard. Mushie & Co. has received eight reports of the nipple detaching from the plastic shield. It's also received about 200 reports from outside of the U.S. of the nipple detaching this way. Fortunately, no injuries have been reported.
The company urges consumers to stop using the pacifiers right away and contact the firm for a full refund or credit. To claim yours, cut the silicone nipple from the base and send a photograph of both the detached nipple and the base to the company at: mushie.com/pages/recalls. Then dispose of the pacifier completely.
For more information, call Mushie & Co. toll-free at 877-687-4431 ET Monday through Friday, email them at productsafety@mushie.com, or check the recall page listed in the paragraph above.
Leachco Refuses to Recall Podsters After Two Deaths Reported
On January 20, 2022, the CPSC also warned parents to stop using the Leachco Podster, Podster Plush, Bummzie, and Podster Playtime Infant Loungers due to suffocation hazards.
The manufacturer—Leachco, Inc., of Ada, Oklahoma—is refusing to recall these items even though the company is aware of at least two infant deaths that may be associated with them. The CPSC states that the two infants were placed on a Podster and then suffocated when, due to a change in position, their noses and mouths were obstructed by the Podster or another object. The infants—17 days old and four months old—died in January 2018 and December 2015 in the U.S.
The CPSC and other child advocacy organizations like the American Academy of Pediatrics (AAP) have long emphasized that the best place for a baby to sleep is on a firm, flat surface in a crib, bassinet, or play yard. Before this, the CPSC has reported the recalls of several other inclined sleepers and loungers, including the Rock 'N Play sleepers, which have been linked to more than 50 infant deaths.
"Babies should always be placed to sleep on their back," the CPSC warned. "Babies who fall asleep in an inclined or upright position should be moved to a safe sleep environment."
The Podsters measure between 71 and 75 inches in circumference and have dimensions of about 23.75 x 21.5 x 8 inches. They have padded inserts and removable covers.
Since Leachco has refused to recall these items, the CPSC is considering other actions, including the potential filing of an administrative complaint to protect consumers from this hazard.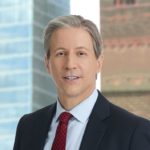 Exclusively focused on representing plaintiffs, especially in mass tort litigation, Eric Chaffin prides himself on providing unsurpassed professional legal services in pursuit of the specific goals of his clients and their families. Both his work and his cases have been featured in the national press, including on ABC's Good Morning America.