A new movie called "Dark Waters," scheduled to be released in November 2019, is based on the true story of attorney Robert Bilott who discovered polyfluoroalkyl substances (PFAS)—a group of chemicals that include perfluorooctanoic acid (PFOA)—in the drinking water of a suburban town. The movie follows the story of how the American company DuPont knowingly poisoned 70,000 residents for decades.
The chemicals at the center of the DuPont story are found in DuPont products like Teflon and firefighting foams. Tests show that they're increasingly contaminating drinking water supplies, which is why many companies are now defending against allegations that they polluted drinking water and put human health at risk.
Over 100 Lawsuits Filed Concerning Water Contamination
Over 100 lawsuits involving firefighting foams have been consolidated in one multidistrict litigation (MDL) in the District of South Carolina, under the guidance of the Honorable Richard M. Gergel.
These lawsuits involve allegations that aqueous film-forming foams (AFFFs), which are used to extinguish liquid fuel fires, polluted the groundwater near certain airports and other industrial locations with PFAS. Manufacturers named as defendants in these lawsuits include 3M Company, Tyco Fire Products, and Chemguard, Inc.
So far these lawsuits have focused on certain limited areas where firefighting foams were used, but evidence suggests that the problem may be more widespread than previously believed. Most communities train firefighters with potentially toxic foams in local areas that could lead to groundwater contamination.
Groundwater Contamination with PFAS Potentially Widespread
New Hampshire is one of many states to file suit against DuPont, 3M, and other companies for the role they played in the crisis. New Hampshire brought its action "in order to address widespread contamination of the natural resources of the State, including lands, waters, and wildlife, with the synthetic per- and polyfluoroalkyl substances…."
The complaint further reads that as an example of the harm done to the state's citizens, over 700 homes "needed to be connected to new water infrastructure in Merrimack, Litchfield, Bedford, and Manchester alone to ensure access to safe drinking water."
This is just one example of the many lawsuits that are pending on this issue. As the litigation continues, more communities are discovering contamination. The Environmental Working Group (EWG), a non-profit organization dedicated to protecting human health and the environment, released a map showing the latest findings on PFAS contamination in the U.S. That map indicates issues in every state.
Dangers Associated with PFAS Chemicals
DuPont introduced Teflon back in 1946, and since then PFAS and other similar chemicals have been polluting the environment and human health. The Environmental Protection Agency (EPA) notes that PFOA and PFOS "are very persistent in the environment and in the human body—meaning they don't break down and can accumulate over time."
PFAS may be found in:
Food packaged in PFAS-containing materials or grown in PFAS-contaminated soil or water.
Commercial household products, including stain- and water-repellent fabrics, nonstick products, and fire-fighting foams.
Workplaces, including production facilities or industries that use PFAS.
Drinking water, particularly those near facilities that use these PFAS, like manufacturers, wastewater treatment plants, and firefighter training facilities.
Living organisms like fish, animals, and humans where PFAS can build up and persist over time.
Scientific studies have indicated that exposure to these chemicals can increase the risk of high cholesterol, low infant birth weights, thyroid hormone disruption, immune system damage, and certain types of cancer.
Most manufacturers in the U.S. have committed to phasing out the use of PFAS chemicals. PFOA and PFOS are no longer manufactured in this country, but they are still produced internationally and can be imported into the U.S.
PFAS chemicals are also found in firefighting foams. The Department of Defense began to use foams containing these chemicals in the 1970s to fight fuel fires. The release of these chemicals into the environment can occur during training and emergency responses near military bases or local firefighter training facilities.
Companies are now producing non-PFOS containing formulations of firefighting foams, but some of these new formulations contain compounds that can break down into PFOA and other PFASs. Meanwhile, some branches of the military service maintain large stockpiles of PFOS-containing foams, which are still permitted to fight petroleum fires.
Lawsuits pending in the firefighting foam MDL have been brought by municipal and private water utilities, as well as local authorities, industrial plants, and individuals. Central to many of the cases is the cost of remediation in the affected areas. More cases are expected to be filed in the coming months.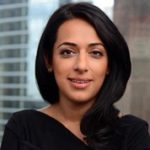 Exclusively focused on representing plaintiffs—especially in mass tort litigation—Roopal Luhana prides herself on providing unsurpassed professional legal services in pursuit of the specific goals of her clients and their families. While she handles complex cases nationwide on behalf of consumers, Ms. Luhana resides with her family in Brooklyn, New York.