A Delaware man recently filed a new firefighting foam lawsuit in the U.S. District Court for the District of South Carolina. All federally filed lawsuits regarding firefighting foams were centralized in this court back in December 2018.
The plaintiff claims that after using firefighting foams for years, he suffered from serious injuries. He blames the manufacturers of these foams, including 3M company, Chemguard Inc., DuPont De Nemours Inc., and many more.
Firefighter Claims He Was Never Warned About Dangers of AFFFs
The plaintiff states in his complaint that he directly used, was exposed, and/or was given AFFF (aqueous film-forming foams) to help fight fires on a regular basis in training and to extinguish fires during his working career as a military and/or civilian firefighter.
He further states that he was never informed that these products were inherently dangerous. Nor was he warned about any of the known health risks associated with the products. He never received or was told to use any protective gear to guard against the dangers.
After years of using these products, the plaintiff was diagnosed with testicular cancer. He blames his diagnosis on his use of the AFFF products.
Studies Link PFAS to Testicular Cancer
Aqueous film-forming foams are used to extinguish hydrocarbon fuel-based fires. They work better than water on these fires because their surfactant-tension lowering properties smother the flames, ultimately starving fires of oxygen.
The foams include chemicals known as per- and polyfluoroalkyl substances (PFAS). These are chemicals like perfluorooctanoic acid (PFOA), perfluorooctane sulfonic acid (PFOS), and more, many of which are highly toxic and persistent in the human body and the environment.
PFAS bind to proteins in the blood of humans exposed to it. Because of their unique chemical structure, PFAS  can accumulate in the blood over time. The defendants were well aware of the toxic nature of these chemicals decades ago, yet continued to produce and sell them to the public without the safety warnings.
The plaintiff notes in his complaint that by at least 2010, additional research and testing performed by Defendants manufacturing and/or using PFAS, including testing by3M and DuPont, revealed "multiple potential adverse health impacts among workers exposed to such PFAS, including at least PFOA, such as increased cancer incidence, hormone changes, lipid changes, and thyroid liver impacts."
Indeed, as part of a class-action lawsuit settlement in 2001, DuPont agreed to fund a multimillion-dollar health study on PFOA. The group of independent scientists tasked with researching the chemical came to be known as the "C8 science panel." They took seven years to conduct their research, and ultimately linked PFOA (C8) to the following:
Ulcerative colitis
Pregnancy-induced hypertension
High cholesterol
Thyroid disease
Testicular cancer
Kidney cancer
After the U.S. Environmental Protection Agency (EPA) asked manufacturers to stop using certain PFAS because of its  connection to health issues, many firefighting-foam-producing companies began making and/or using "new" PFAS, including those with six or fewer carbons, known as "short-chain PFAS." These chemicals were supposed to be safer than the original PFAS, but recent research has suggested that they too, may increase the risk of health problems like cancer.
The plaintiff brings claims of negligence, battery, inadequate warning, design defect, strict liability, fraudulent concealment, breach of warranties, and wantonness, and seeks both compensatory and punitive damages against the defendants.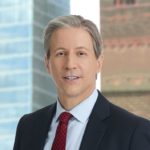 Exclusively focused on representing plaintiffs, especially in mass tort litigation, Eric Chaffin prides himself on providing unsurpassed professional legal services in pursuit of the specific goals of his clients and their families. Both his work and his cases have been featured in the national press, including on ABC's Good Morning America.