Following the Exactech knee and ankle joint replacement system recall announced in February 2022, Exactech promised to send out recall letters to affected patients.
Yet tens of thousands of individuals who received the recalled implants have yet to receive notification of the recall. Many may still be unaware of any issues affecting their implants.
What Was the Exactech Recall?
Exactech recalled over 100,000 of its joint implants because of potentially damaged polyethylene liners. These are the plastic inserts that fit between the metal components of the joint replacements. Sometimes called "shock absorbers," they serve as replacements for the cartilage in the joints. If these inserts fail, the joint replacement fails.
Exactech informed doctors back in August 2021 that some of its inserts were packaged in defective vacuum bags that "lacked an additional oxygen barrier layer." This could increase the risk that the insert would be exposed to oxygen, which could cause the plastic to wear out earlier than expected or to become damaged after it is implanted into the patient's body.
After additional testing on these products, Exactech announced that most of these inserts manufactured since 2004 had been packaged in these non-conforming bags. The company expanded the recall to include "all knee and ankle arthroplasty polyethylene inserts packaged in non-conforming bags regardless of shelf life."
Exactech Does Little to Make Sure All Patients Are Notified of the Recall
At the time of the recall, Exactech provided doctors with a copy of the letter it was going to send to patients. In that letter, the company explained the problem with the inserts and gave patients instructions as to what to do about it. Exactech also warned that the patients' doctors may contact the patients to request checkups, during which they would examine the condition of the implants.
The company failed, however, to set up any sort of system to make sure these letters reached all of the affected patients. Many have moved since they received the original implant, and would no longer be available at their original addresses. Some have already undergone revision surgery to have the implants repaired or replaced.
Exactech has taken little responsibility to make sure these patients are alerted to the recall. Instead, the company has relied on doctors to notify their former patients, putting all the responsibility on their shoulders.
Patients Turn to Exactech Lawsuits to Recover Damages
Critics say that Exactech has not done enough to help patients affected by the recalled joint implants. The company stated in its patient letter, for instance, that it would assist patients with certain out-of-pocket costs related to clinical follow-up ad any additional surgery that may be necessary.
The company said nothing, however, about helping those patients who have already gone through revision surgery, and did not offer to reimburse them for their costs.
This has left most patients with few options when it comes to recovering damages from a damaged and failed joint implant. Patients can, however, file personal injury lawsuits against the company, demanding compensation for medical expenses, lost wages, and pain and suffering.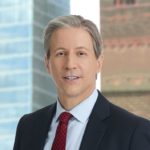 Exclusively focused on representing plaintiffs, especially in mass tort litigation, Eric Chaffin prides himself on providing unsurpassed professional legal services in pursuit of the specific goals of his clients and their families. Both his work and his cases have been featured in the national press, including on ABC's Good Morning America.