The FDA has released a new warning for parents using over-the-counter (OTC) pain relievers for their children's teething pain. A number of reports have linked products like Orajel and Anbesol, which contain the active ingredient benzocaine, to a serious blood disorder called "methemoglobinemia," which in rare cases, can be deadly.
The FDA has urged manufacturers to stop marketing these products for use in children under the age of two and has also required that they update their product labels to warn parents and doctors about the risks.
What is Methemoglobinemia?
Methemoglobinemia (also called MetHb) is a condition in which "metheglobin" protein levels become elevated in the blood. Methoglobin carries oxygen in the blood, but does not release it to the cells. If there is too much of it, the cells don't get the oxygen they need. At levels as low as one percent, problems can start, though most symptoms show up at levels of 15 percent or higher. Levels of 70 percent or higher are typically fatal.
Symptoms of methemoglobinemia include:
Lightheadedness and confusion
Bluish or grayish tint to the skin, typically in the fingers and lips
Shortness of breath
Rapid heart rate
Fatigue
Symptoms like these can develop within minutes or up to a couple hours after the use of the product. Parents who notice symptoms should get medical attention for their child immediately.
What is Benzocaine?
Benzocaine is a local anesthetic typically found in gels, liquids, and sprays made to relieve pain. It blocks nerve signals and helps relieve the pain and discomfort associated with sore throats, toothaches, sunburn, hemorrhoids, and more. Certain brands like Orajel and Anbesol contain benzocaine and are made specifically to treat teeth and gum pain. Some—like Orajel Baby—are marketed specifically to parents of very young children as a solution to teething pain.
The FDA is now putting a stop to that, after having received over 400 reports of methemoglobinemia linked with benzocaine products, with many of these reports involving infants and toddlers. According to the letter to manufacturers sent on May 21, 2018, babies were particularly at risk for the disorder because of their small size and age (infants six months or younger are considered a risk factor for methemoglobinemia).
FDA Requires New Warnings on Benzocaine Products
The FDA has been following this issue for a number of years. In 2011, they released their first drug safety communication about benzocaine-containing gels and liquids applied to the gums and mouth. They noted then that the products were associated with methemoglobinemia, and that even concentrations of only 7.5 percent benzocaine could still cause the disorder.
Now the FDA is urging all manufacturers to stop marketing benzocaine-containing products that are targeted towards children under the age of two. They are also requiring manufacturers to add new warnings on these products concerning the risk of the blood disorder. Orajel has already agreed to stop marketing and distributing its Orajel-Baby teething products.
Manufacturers are already facing lawsuits filed by parents who believe the manufacturers should be held liable for distributing unsafe products, and failing to provide consumers with refunds for the products targeting children under the age of two.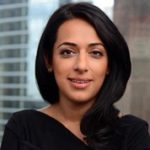 Exclusively focused on representing plaintiffs—especially in mass tort litigation—Roopal Luhana prides herself on providing unsurpassed professional legal services in pursuit of the specific goals of her clients and their families. While she handles complex cases nationwide on behalf of consumers, Ms. Luhana resides with her family in Brooklyn, New York.