On April 4, 2018, a Kentucky man filed a new Onglyza lawsuit in the U.S. District Court for the Eastern District of Kentucky. This is the location for the current Onglyza consolidated litigation for all federally-filed cases. Like others who have brought claims against Onglyza manufacturers Bristol-Myers Squibb Company and Astrazeneca Pharmaceuticals, the plaintiff says that after he took the type 2 diabetes drug, he suffered serious injuries.
Plaintiff Says Onglyza Caused Heart Failure
According to his complaint, the plaintiff took Onglyza (saxagliptin) and developed serious and/or permanent adverse effects, including heart failure, congestive heart failure, and cardiovascular injury.
As a result of his significant injuries, the plaintiff also claims to have suffered significant pain and suffering, mental anguish, loss of earnings and earning capacity, and will continue to incur future medical expenses.
He further asserts that defendants knew of Onglyza's risks associated, but failed to provide doctors and patients with adequate warnings, and continued to manufacture, market, and profit from the sales of the product, thereby, putting patients' health at risk. Had his doctor been aware of the issues, the plaintiff states he wouldn't have used the drug.
He brings counts of design defect, negligence, and failure to warn, and seeks in excess of $75,000 in both compensatory and punitive damages.
Onglyza Linked with Increased Risk of Heart Failure in Post-Marketing Study
The defendants received FDA approval and started selling Onglyza in 2009. About a year later, they started marketing Kombiglyze XR, a similar drug that combines saxagliptin and metformin. Both drugs were designed to help keep blood sugar levels under control, and to help patients manage type 2 diabetes.
Despite a warning from the FDA to diabetes drug manufacturers in 2008 to make sure their diabetes drugs did not increase the risk of cardiovascular problems, the plaintiff alleges that defendants failed to conduct studies in patients with cardiovascular disease. It wasn't until the drug was already on the market that they finally conducted such a trial. It was called the SAVOR study, and results showed that patients taking saxagliptin had a significantly higher risk of being hospitalized due to heart failure.
The FDA reviewed the findings from the study, then performed their own analysis on the data. The FDA convened an advisory committee to review the results. The panel ultimately recommended that the FDA require the Onglyza manufacturers to add a heart failure warning to the product label. Only one out of 15 panel members voted against the warning, stating the drug was too dangerous and should be removed from the market altogether.
The FDA released a safety communication in April 2016 noting it was requiring the drug makers to add that warning. The plaintiff says that the manufacturers were aware of the risk for a long time, however, before they finally took action, and only at the FDA's request.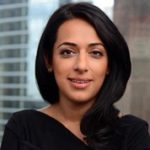 Exclusively focused on representing plaintiffs—especially in mass tort litigation—Roopal Luhana prides herself on providing unsurpassed professional legal services in pursuit of the specific goals of her clients and their families. While she handles complex cases nationwide on behalf of consumers, Ms. Luhana resides with her family in Brooklyn, New York.