A federal appeals court recently signed an order allowing about 750 type-2 diabetes drug lawsuits that had previously been dismissed to proceed. The plaintiffs in these lawsuits claimed that the drugs caused pancreatic cancer. The order not only opens the door for those cases to move forward again, but also allows other patients to file new, similar claims.
Patients Claim Diabetes Drugs Caused Pancreatic Cancer
A variety of type-2 diabetes medications, including Victoza, Januvia, and Byetta, have been linked to an increased risk of pancreatic cancer. A 2013 study in the scientific journal Diabetes, for example, found that patients using drugs like these had a higher rate of pancreatitis and pancreatic cancer than patients using other medications. Yet the product information failed to warn about this risk.
Other studies have produced mixed results. Some have confirmed a link between the drugs and pancreatic cancer, but some haven't. Meanwhile, many patients have filed personal injury lawsuits claiming that their type-2 diabetes medications caused one or both of these two conditions. The number of lawsuits climbed significantly so that in 2013, all federally-filed cases were consolidated in the District of Southern California.
In November 2015, Judge Anthony Battaglia in the Southern District of California dismissed these cases because the FDA hadn't found conclusive evidence to link the drug to pancreatic cancer. He also noted that there was evidence to show that even if the manufacturer had suggested adding warnings about cancer to the product labels, the FDA wouldn't have approved of those changes.
The plaintiffs appealed that decision, and now it's been overturned.
Appeals Court Allows Type-2 Diabetes Cancer Lawsuits to Proceed
In December 2017, the federal appeals court reversed Judge Battaglia's ruling, so the over 700 cases will now be allowed to move forward. The Appeals Court based its decision on the fact that the plaintiffs' attorneys were not given the chance to present new evidence that would have supported their position, and were also unable to present some expert opinions on the matter.
It's likely that as part of the new evidence, plaintiffs will refer to a study published in February 2018. Researchers reviewed medical data from over 33,000 patients with diabetes who were treated with so-called "incretin" drugs and over 525,000 treated with other types of diabetes drugs.
Results showed that risk of pancreatic cancer doubled among those patients taking the incretin drugs (like Januvia) compared with those taking the other drugs. Researchers noted that this didn't prove cause and effect, however. Instead, they stated that the reason for the increase "could be the consequences of yet-undiagnosed pancreatic cancer that induced or aggravated diabetes."
Incretin diabetes drugs "mimic" certain incretin hormones, prompting the pancreas to release more insulin, which can help keep blood sugar levels under control.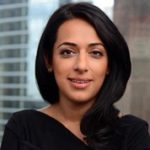 Exclusively focused on representing plaintiffs—especially in mass tort litigation—Roopal Luhana prides herself on providing unsurpassed professional legal services in pursuit of the specific goals of her clients and their families. While she handles complex cases nationwide on behalf of consumers, Ms. Luhana resides with her family in Brooklyn, New York.