On February 2, 2018, a Pennsylvania woman filed a new Onglyza lawsuit in the U.S. District Court for the Western District of Pennsylvania. She filed on behalf of another Pennsylvania woman who took Onglyza to treat her type 2 diabetes and then suffered serious injuries.
On the same day, the U.S. Judicial Panel on Multidistrict Litigation (JPML) consolidated all federally-filed Onglyza lawsuits into one court in the U.S. District Court for Eastern District of Kentucky. It is likely that this new case will be transferred there.
Plaintiff Blames Onglyza for Heart Failure Injuries
According to the complaint, the plaintiff took Onglyza (saxagliptin) from February 2015 through at least December 2015 and developed congestive heart failure and cardiovascular injuries. These injuries have caused significant pain and suffering, mental anguish, and disfigurement. The plaintiff also asserts that she has suffered a loss of earnings and earning capacity, and loss of medical expenses. She expects to incur additional losses in the future.
Among other claims, the plaintiff asserts that the defendants provided inadequate warnings about Onglyza's risks, and withheld those risks from healthcare professionals.
Plaintiff Blames Onglyza for Heart Failure Injuries
The FDA approved Onglyza for the treatment of type 2 diabetes in 2009 and Kombiglyze XR (which also contains saxagliptin) in 2010. Onglyza belongs to a class of medications called "dipeptidyl peptidase-4 (DDP-4) inhibitors," or "incretin mimetics." They help maintain blood sugar levels under control by mimicking the action of incretin, a hormone that stimulates insulin secretion in response to meals.
The plaintiff states that "at no time during the development" of Onglyza did the defendants, Bristol Myers Squibb and AstraZeneca, perform adequate studies to determine if their drug could cause cardiovascular problems.
Yet the FDA had issued guidance on this very topic in 2008, advising companies who were developing diabetes drugs to show that their products were not associated with an unacceptable increase in cardiovascular risk.
It wasn't until after Onglyza was already on the market that they conducted such a study. It was called the "SAVOR" Study and showed that patients taking the drug were at a significantly increased risk of being hospitalized for heart failure compared to those taking a placebo.
Plaintiff Blames Onglyza for Heart Failure Injuries
The FDA evaluated the raw data from the SAVOR study and confirmed that Onglyza was associated with an increased risk of hospitalization for heart failure. In April 2016, the FDA issued a drug safety communication noting that type 2 diabetes drugs saxagliptin and alogliptin "may increase risk of heart failure, particularly in patients who already have heart or kidney disease."
The FDA also required the manufacturers to add a new warning to Onglyza's label to inform doctors and their patients of the potential increased risk of heart failure.
The plaintiff asserts that even after the SAVOR trial, the defendants still failed to update their warnings until years later. She brings counts of negligence, design defect, and failure to warn, and seeks in excess of $75,000 in compensatory and punitive damages.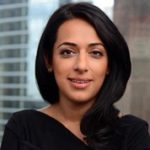 Exclusively focused on representing plaintiffs—especially in mass tort litigation—Roopal Luhana prides herself on providing unsurpassed professional legal services in pursuit of the specific goals of her clients and their families. While she handles complex cases nationwide on behalf of consumers, Ms. Luhana resides with her family in Brooklyn, New York.