Doctors prescribing the rheumatoid arthritis (RA) drug Actemra have been on the alert lately because of reports of concerning the drug's side effects. Though manufacturer, Genentech and parent company Roche advertised the drug as different from previous biologic drugs, with fewer side effects, a June 2017 report by STAT News suggests that Actemra could increase risks of heart attacks, heart failure, and stroke just as much as competing medications.
Another recent study published in the scientific journal Rheumatology indicates that APCA-negative RA patients could be more at risk for Actemra-related infections than APCA-positive patients. Yet, Actemra's label does not warn of this risk either.
Now, the New England Journal of Medicine (NEJM) has published another new study showing evidence that Actemra (tocilizumab) caused serious adverse events in 15 percent of those with giant cell arthritis receiving a weekly dose, and 14 percent of those receiving a dose every two weeks.
Study Shows Adverse Events in Those Taking Actemra
For the NEJM study, researchers randomly assigned 251 patients with giant cell arthritis to receive an injection of tocilizumab weekly or every other week, combined with a 26-week prednisone taper, or a placebo combined with a prednisone taper over a period of 26 weeks or 52 weeks.
Results showed that at 52 weeks, 56 percent of the patients treated weekly with the drug were in remission, and 53 percent of those treated every other week. This, compared to only 14 percent of those in the placebo group that went through the 26-week prednisone taper, and 18 percent of those in the placebo group that underwent the 52-week prednisone taper.
Serious adverse events, however, occurred in 15 percent of the patients in the group that received the weekly dose of tocilizumab, and in 14 percent of those that got it every other week. One patient who was in the every-other-week group developed anterior ischemic optic neuropathy (AION). This is a condition related to giant-cell arthritis that is caused by damage to the optic nerve that results in loss of vision. The condition is related to giant-cell arthritis.
The researchers concluded that more research is necessary to "determine the durability of remission and safety of tocilizumab."
Actemra Advertised as Safer Than Other Related RA Drugs
Other RA drugs like Humira and Enbrel have warnings that alert doctors and patients to the risk of heart attacks, lung disease, and other potential side effects. All of these drugs, including Actemra, work by suppressing the immune system, which can increase the risk of dangerous infections.
Actemra, however, works differently than other RA drugs on the market. Whereas Humira and some others target tumor necrosis factor-alpha (TNF-A), Actemra works by targeting interleukin-6 (IL-6), another key protein involved in the inflammatory process. The defendants used this difference to position Actemra as an exciting alternative RA medication, noting in a press release that the drug provided "a new option for patients with this very serious disease."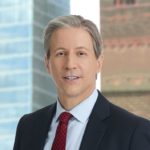 Exclusively focused on representing plaintiffs, especially in mass tort litigation, Eric Chaffin prides himself on providing unsurpassed professional legal services in pursuit of the specific goals of his clients and their families. Both his work and his cases have been featured in the national press, including on ABC's Good Morning America.