In a recent press release, the U.S. Food and Drug Administration (FDA) announced a voluntary agreement with manufacturers to phase out certain short-chain per- and polyfluoroalkyl substances (PFAS) currently used in food packaging.
Companies use these toxic chemicals to create nonstick surfaces, but they have been linked with possible health problems. They are also related to the chemicals that have been found contaminating drinking water near military bases and firefighting training facilities, because of the use of PFAS-containing firefighting foams.
FDA Raises Concerns About PFAS in Food-Packaging Products
For decades, manufacturers have used PFAS chemicals to create a wide variety of products. Scientific studies have revealed that two of these so-called "long-chain" PFAS—namely, PFOA, used to make DuPont's non stick surface Teflon, and PFOS, an ingredient in 3M's Scotchgard—were linked with human health problems. As a result, these two chemicals have been mostly phased out in the U.S.
Manufacturers, meanwhile, have replaced these long-chain PFAS with similar, supposedly "safer" chemicals called short-chain PFAS. The difference between these two types of chemicals is the number of carbons in each molecule. Long-chain PFAS typically have more than six carbons. Short-chain PFAS have fewer carbons.
Recent research, however, has suggested that both types of chemicals may be equally damaging to the environment and human health. FDA studies published in the scientific journals Toxicology and Applied Pharmacology and Food and Chemical Toxicology found that short-chain PFAS chemicals were more toxic than previously believed.
Those that contain a compound known as 6:2 FTOH (fluorotelomer alcohol), for instance, have been labeled as "forever chemicals" because of their ability to accumulate in the fat, liver, and plasma—just as much as long-chain PFAS do. The second study revealed that manufacturer claims about the safety of these chemicals ignored publicly available information showing toxicity.
These short-chain PFAS are currently used in some food packaging for grease-proofing in paper and paperboard. The average consumer comes into contact with these chemicals via fast-food wrappers, to-go boxes, and pizza boxes.
FDA Working with Food Manufacturers to Phase Out Short-Chain PFAS
Considering the results of these studies, the FDA has requested the food manufacturing industry phase out these short-chain PFAS. Beginning January 2021, three manufacturers will begin a 3-year phase-out of their sales of certain substances that contain 6:2 FTOH for use as food contact substances in the U.S. marketplace. After that, it's expected to take up to 18 months to exhaust existing stocks of paper and paperboard products containing these food contact substances from the market.
A fourth manufacturer informed the FDA in 2019 that they have stopped sales of their short-chain PFAS products. The FDA will continue to share further updates as needed concerning its ongoing work on potential exposure to PFAS in foods.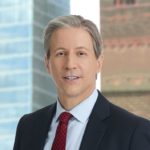 Exclusively focused on representing plaintiffs, especially in mass tort litigation, Eric Chaffin prides himself on providing unsurpassed professional legal services in pursuit of the specific goals of his clients and their families. Both his work and his cases have been featured in the national press, including on ABC's Good Morning America.