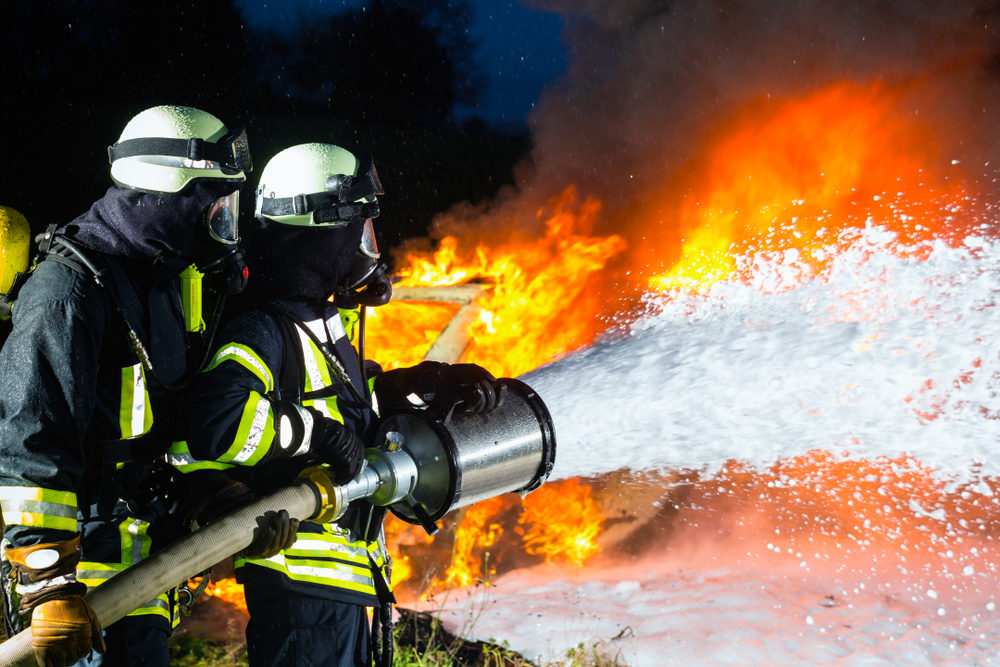 A North Carolina firefighter recently filed a new firefighting foam lawsuit in the U.S. District Court for the District of South Carolina. The U.S. Judicial Panel on Multidistrict Litigation (JPML) consolidated all federally filed firefighting lawsuits in that court in December 2018 and appointed Judge Richard M. Gergel to oversee the pre-trial proceedings.
Firefighter Blames Firefighting Foams for his Prostate Cancer Diagnosis
According to his complaint, the plaintiff was stationed at Maxwell Air Force Base in Montgomery, Alabama, from 1977 to 1981; and worked as a firefighter for the city of Charlotte Fire Department in Mecklenburg County, North Carolina from 1984 to 2007.
During that time, he used aqueous film-forming foams (AFFFs) containing per- and polyfluoroalkyl substances (PFAS) in firefighting training and response exercises, and used equipment/gear treated and/or coated with materials containing and or contaminated with one or more PFAS.
He was exposed to PFAS via these methods numerous times throughout his career, and in 2017, was diagnosed with prostate cancer. The plaintiff suffered and continues to suffer the effects of the disease, and blames the manufacturers of the firefighting foams for his diagnosis.
PFAS Presents Health Risks to Humans
AFFFs are made up of a mixture of chemicals and are used to put out petroleum-based fuel and other flammable liquid fires. They lower the surface tension of the fuel, which starves a fire of its oxygen supply. These foams work well to extinguish fires, but they are not biodegradable and contain chemicals like PFAS that are toxic to the environment, animals, and humans.
PFAS have been commercially produced since the mid-20th century. They can repel water and dirt, protect surfaces, resist heat, reduce surface tension, and more. Because of these properties, the chemicals were widely used in a variety of products for years, including stain-resistant carpeting and furniture, Teflon and other non-stick cookware, firefighting foams, and waterproof clothing.
The plaintiff notes that before the commercial development and large-scale manufacture and use of AFFF containing PFAS, no such PFAS were found or detected in human blood. The Centers for Disease Control and Prevention (CDC) now states that there is widespread exposure to PFAS in the U.S. population, with PFOS, PFOA, and others found in the blood of nearly all people tested.
According to the Agency for Toxic Substances and Disease Registry (ATSDR), research involving humans suggests that high levels of certain PFAS may lead to the following:
Increased cholesterol levels
Changes in liver enzymes
Increased risk of high blood pressure pre-eclampsia in pregnant women
Small decreases in infant birth weights
Increased risk of kidney or testicular cancer
Studies are ongoing to determine more about the health effects of these chemicals.
The Environmental Protection Agency (EPA) adds that PFAS can accumulate in the human body and remain for long periods, where they can cause reproductive, immune, and cancerous changes detrimental to human health.
Plaintiff States Manufacturers Were Well Aware of the Risks
The plaintiff points to evidence showing that the manufacturers of firefighting foams were aware of the toxic effects of PFAS decades ago. Yet they failed to provide adequate warnings to people using those foams to help them understand the risks.
The plaintiff brings counts of violation of racketeer influenced and corrupt organizations act, negligence, battery, inadequate warning, design defect, strict liability, fraudulent concealment, breach of warranties, and wantonness, and seeks compensatory and punitive damages.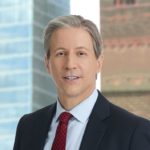 Exclusively focused on representing plaintiffs, especially in mass tort litigation, Eric Chaffin prides himself on providing unsurpassed professional legal services in pursuit of the specific goals of his clients and their families. Both his work and his cases have been featured in the national press, including on ABC's Good Morning America.