Recent studies have suggested that hair relaxers and straighteners contain chemicals that may increase the risk of certain cancers in women.
These studies have been released in recent months, prompting some women to file personal injury lawsuits against manufacturers like L'Oreal; Strength of Nature Global, LLC; Namaste Laboratories, LLC; and more.
The number of lawsuits concerning the potentially toxic effects of hair relaxing and straightening products is expected to increase in the coming months.
Researchers Find a Link Between Hair Relaxer Use and Uterine Cancer
Hair relaxing products like "Dark & Lovely," "Optimum" and "Just for Me" work by using strong chemicals that penetrate the hair shaft and break down proteins and chemical bonds that retain the hair's shape. As these bonds are broken, the hair strand relaxes, going from tightly coiled or curled to a straighter shape.
Manufacturers have marketed these products for decades as completely safe for frequent use. Recent research, however, calls those claims into question.
In a 2022 study published in the Journal of the National Cancer Institute, for instance, researchers examined associations between hair product use and uterine cancer among nearly 34,000 women enrolled in the Sister Study.
Over a nearly 11-year follow-up, they found that those women who had used hair-relaxing products in the previous 12 months were almost twice as likely to be diagnosed with uterine cancer than those who never used them. Women who had reported more frequent use (more than 4 times in the previous year) were about 2.5 times more likely to develop uterine cancer.
The researchers found no links between the use of other products like hair dyes and perms and uterine cancer.
Chemicals in Hair Relaxers Show Hormonal Activity
Women who used these products for years and then were diagnosed with uterine cancer, ovarian cancer, or uterine fibroids that required major surgery may now be eligible to file lawsuits against the manufacturers. Those who already have noted that these products contain chemicals known to disrupt the hormonal system, and which have been previously linked to reproductive health issues.
In a 2021 study, for instance, researchers tested six commonly used hair products to evaluate hormonal bioactivity. They found that all products "displayed hormonal activity," with three of them showing estrogenic properties.
"Hair products commonly used by Black women showed hormonal activity," the scientists wrote. "Given their frequent use, exposure to hormonally active products could have implications for health outcomes and contribute to reproductive and metabolic health disparities."
These and other studies have prompted new hair relaxer lawsuits filed in courts around the country.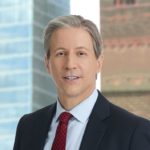 Exclusively focused on representing plaintiffs, especially in mass tort litigation, Eric Chaffin prides himself on providing unsurpassed professional legal services in pursuit of the specific goals of his clients and their families. Both his work and his cases have been featured in the national press, including on ABC's Good Morning America.