The U.S. Judicial Panel on Multidistrict Litigation (JPML) recently ordered the consolidation and transfer of all federally filed hair relaxer/straightener lawsuits to the Northern District of Illinois for coordinated pre-trial proceedings. The panel chose the Honorable Mary M. Rowland to oversee the proceedings.
Plaintiffs Desired Consolidation of Hair Relaxer Lawsuits
A group of plaintiffs filed a motion to consolidate these lawsuits back in November 2022. At the time of their motion, there were nine such cases filed on behalf of 13 plaintiffs claiming to have been injured by these types of hair care products. These cases were pending in four different federal district courts across the U.S. Four of those cases were pending in the Northern District of Illinois.
The moving plaintiffs noted that all of the actions stemmed from injuries caused by prolonged exposure to phthalates and endocrine disrupting chemicals (EDCs) in hair relaxing and straightening products made by L'Oréal, Strength of Nature, SoftSheen/Carson, Dabur International, Namaste Laboratories, Godrej Son Holdings, and more.
According to the motion, the hair relaxer actions involved common issues and questions of fact, the plaintiffs added, including:
whether these products contain dangerous chemicals that are harmful when absorbed through the scalp into the body
whether the manufacturers should have known about the potential adverse effects
whether they concealed that knowledge while failing to warn consumers of the dangers
Manufacturers L'Oréal, Dabur, House of Cheatham, and Strength of Nature each opposed the centralization of claims. They argued that there were not enough cases to justify formal centralization and that each of the claims involved individualized facts that would not make multidistrict litigation convenient or efficient.
Studies Link Frequent Use of Hair Relaxing Products to Health Problems
The JPML agreed with the plaintiffs, stating that consolidation will "promote efficiency and convenience" for both the plaintiffs and the defendants, as well as promote consistency in the legal rulings and discovery process.
The panel also noted that the number of cases filed is likely to increase: "With nine cases filed on behalf of thirteen plaintiffs in four different districts—and with those numbers about to substantially increase—the size of this litigation weighs in favor of transfer."
The actions all rely on the same studies to support the plaintiffs' claims, which means the background science would be common to all.
In a 2022 study, for example, researchers examined associations between hair product use and incident uterine cancer among nearly 34,000 participants in the "Sister Study." Over an average 10.9 years follow-up, women who had used straightening products in the previous 12 months were almost twice as likely to have developed uterine cancer than those who didn't.
The association was stronger when comparing frequent use (over four times in the past 12 months) with never use. Those who used them more than four times in the previous year were about 2.5 times more likely to develop uterine cancer.
Similar studies have been published linking the frequent use of hair relaxing and straightening products to breast cancer, ovarian cancer, and uterine fibroids.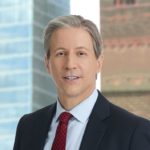 Exclusively focused on representing plaintiffs, especially in mass tort litigation, Eric Chaffin prides himself on providing unsurpassed professional legal services in pursuit of the specific goals of his clients and their families. Both his work and his cases have been featured in the national press, including on ABC's Good Morning America.