A Delaware health insurance company recently filed a new metformin class-action lawsuit against manufacturer Aurobindo Pharma and others to recover payments made for the defendants' "contaminated and adulterated metformin drugs."
The plaintiff seeks to represent other similarly situated healthcare insurers who had to pay the majority of the amounts charged by the defendants for the metformin drugs, some of which were later found to be contaminated with N-nitrosodimethylamine (NDMA), a probable human carcinogen.
Reports of Metformin Contaminated with NDMA
Metformin is the most prescribed oral pharmaceutical drug for patients with type 2 diabetes and has been on the U.S. market since 1995. It's sold by several pharmaceutical companies under various brands and in generic form. As of 2019, it was the fourth most prescribed drug in the U.S. with more than 81 million prescriptions.
In February 2020, the U.S. Food and Drug Administration (FDA) announced in a press release that laboratory testing had found low levels of NDMA in some metformin products. The agency noted at the time that no sample tested had exceeded the acceptable daily intake for NDMA (set by the FDA at 96 nanograms) and that the FDA was not recommending the product be recalled. It did say it would continue to monitor NDMA in metformin along with other drug products.
Then on March 2, 2020, online pharmacy Valisure notified the FDA of the results of its own independent testing of metformin. This was the same pharmacy that first notified the FDA of NDMA in Zantac and generic ranitidine products back in June 2019. Now, the pharmacy was again alerting the FDA to concerning levels of NDMA in metformin.
According to Valisure's results, there were high levels of NDMA in specific lots of metformin. After analyzing 38 batches of the drug, Valisure detected unsafe levels above 96 nanograms in 16 batches from 11 different companies. Several batches contained over 10 times the daily limit, with significant variability from batch to batch, even within a single company.
Valisure then submitted a citizen's petition to the FDA requesting the agency recall the identified lots.
Plaintiffs Accuse Defendants of Failing to Follow Good Manufacturing Practices
NDMA is no longer commercially produced in the U.S., except as a laboratory testing chemical, but it can be produced as a byproduct of industrial manufacturing processes, as well as when certain chemicals are combined in various products. Humans may be exposed to NDMA via drinking water, some foods (like cured meats), detergents, and household products.
The International Agency for Research on Cancer (IARC) classifies NDMA as one of 66 agents that are probably carcinogenic to humans. The U.S. Environmental Protection Agency (EPA) also classifies it as a probable human carcinogen.
The plaintiffs, in this case, blame the defendants for failing to follow good manufacturing practices (GMP) when producing metformin. They note that in the Valisure Citizen's Petition, pharmacy leaders state that the presence of NDMA in metformin products "may be primarily due to contamination during manufacturing."
Manufacturer Aurobindo and its subsidiaries and affiliates have been the subject of extensive FDA investigations in the past, and have a history of recurring and ongoing GMP violations. In 2018, for example, the FDA made nine disturbing observations at the company's Hyderabad facilities, including, among others:
Equipment and utensils were not cleaned, maintained, and sanitized at appropriate intervals to prevent contamination.
Buildings used in the manufacture, processing, packing, or holding of drug products were not free of infestation by rodents, birds, insects, and other vermin.
Employees engaged in the manufacture, processing, packing, and holding of a drug product lacked the training required to perform their functions.
The plaintiffs bring counts of breach of warranties, fraud/negligent misrepresentation, unjust enrichment, and more, and seek economic damages.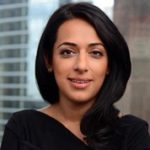 Exclusively focused on representing plaintiffs—especially in mass tort litigation—Roopal Luhana prides herself on providing unsurpassed professional legal services in pursuit of the specific goals of her clients and their families. While she handles complex cases nationwide on behalf of consumers, Ms. Luhana resides with her family in Brooklyn, New York.