The U.S. Food and Drug Administration (FDA) recently announced the recall of about 3,000 Imperative Care Zoom 71 Reperfusion Catheters. These are used to remove blood clots in the brain of a patient within eight hours of an acute ischemic stroke caused by blocked or narrowed arteries.
The FDA has identified this recall as a Class 1, the most serious type, indicating that the use of the devices may cause serious injuries or death.
Catheter Can Break While Inside a Patient, Creating Health Risks
The problem is that the catheters may break at the distal tip (the tip of the tube) during use. If it does so, fractured pieces of the catheter may be left inside the patient's bloodstream. That could lead to serious problems including blocked blood vessels, stroke, and even death.
The company is aware of nine reports of injuries related to these catheters so far. There have been no deaths reported.
How the Zoom Stroke Solution Works
If a blood clot occurs in an artery leading to the brain, time is of the essence. The longer the brain is deprived of blood, the more injuries it may sustain, and the less likely the patient will be able to recover full mental and physical function.
Imperative Care makes a "Zoom Stroke Solution" for the fast and effective removal of clots in a wide range of blood vessels. The doctor threads the Zoom catheter through the blood vessel until it reaches the clot. Then, via the aspiration pump, it simply sucks the clot into the catheter, getting rid of it and allowing for smooth blood flow once again.
If the catheter breaks while the doctor is threading it through, however—or after the clot is sucked away—it can deposit small fragments into the blood vessel that may cause additional blockages and other issues. Imperative Care indicates that if the catheter is pulled out too forcefully, that can increase the risk of breakage.
Customers Urged to Return Defective Catheters Immediately
On August 18, 2021, Imperative Care sent an urgent voluntary medical device recall letter to healthcare providers. The letter requested that medical staff remove and quarantine all unused affected products and return them to the company. Staff members were also to complete a customer confirmation ticket attached to the letter and return it to their Imperative Care sales representative.
Customers with questions can contact their representative or the Imperative Care customer service by phone at 1-408-502-7548 from Monday to Friday 7:00 a.m. to 5:00 p.m. PST or may email the company at return@imperativecare.com.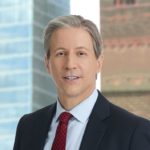 Exclusively focused on representing plaintiffs, especially in mass tort litigation, Eric Chaffin prides himself on providing unsurpassed professional legal services in pursuit of the specific goals of his clients and their families. Both his work and his cases have been featured in the national press, including on ABC's Good Morning America.