In May 2020, Johnson & Johnson (J&J) announced that it would stop selling its Johnson's Baby Powder in the U.S. and Canada, citing a decrease in demand. The company had been under pressure from government organizations and the public because its talc-based products, including its Baby Powder, had been linked to an increased risk of ovarian and lung cancer (mesothelioma).
J&J Urges Women to Use Talc-Based Products While Ignoring Study Results
For decades, J&J advertised its talc-based products to women as a daily hygiene product, promoting it as a symbol of freshness, purity, and cleanliness. Its advertisements touted the benefits of Baby Powder as eliminating friction on the skin, absorbing excess wetness, and helping keep the skin dry and comfortable. Women were instructed to dust themselves with the powder to mask odors and "feel fresh."
For years, the company used the slogan "A sprinkle a day keeps odor away" when advertising its "Shower to Shower" talc-based product as well. It also warned consumers that "your body perspires in more places than just under your arms," and urged them to use Shower to Shower to "feel dry, fresh, and comfortable throughout the day." The company even assured consumers that the product could be used "all over your body."
Meanwhile, several scientific studies published as early as the 1970s (and some even earlier) suggested an association between talc and ovarian cancer. In 1982, the first epidemiologic study was performed on talc powder use in the female genital area, with results showing a 92 percent increased risk of ovarian cancer with women who reported genital talc use.
More studies followed that provided additional data regarding the association between talc and ovarian cancer, and though some results were mixed, nearly all reported an elevated risk for ovarian cancer associated with genital talc use in women. Yet J&J failed to warn consumers about the potential danger.
J&J Insists Its Products Are Safe While Juries Favor Plaintiffs
The first talc trial involving ovarian cancer and its link to J&J's talc-based products involved a plaintiff who was diagnosed with ovarian cancer in 2006. She used J&J's talc products for over 30 years before her diagnosis. Upon examination of her cancerous tissue, her doctors found talc present and determined that the talc was from the baby powder the plaintiff used.
During the plaintiff's trial, medical doctors testified as to the link between talc and ovarian cancer and noted that it had been the subject of research for decades. Since then, plaintiffs have filed thousands of similar lawsuits against J&J, with several of those trials resulting in million-dollar verdicts for plaintiffs.
J&J's products have also been linked with mesothelioma, a deadly form of lung cancer that is caused by exposure to asbestos, which can contaminate raw talc. J&J currently faces about 20,000 Baby Powder lawsuits alleging its talc-based products caused ovarian cancer and mesothelioma. Most of these cases are pending in consolidated litigation in the U.S. District Court for the District of New Jersey, where a few cases are being prepared for early trial. According to the company's March 29, 2020, quarterly report, it's also under investigation by 41 states for its marketing activities related to these products.
As J&J has not agreed to any settlement terms so far, it's likely to face continued problems related to these products for the next few years.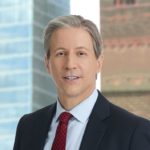 Exclusively focused on representing plaintiffs, especially in mass tort litigation, Eric Chaffin prides himself on providing unsurpassed professional legal services in pursuit of the specific goals of his clients and their families. Both his work and his cases have been featured in the national press, including on ABC's Good Morning America.