A Louisiana woman recently filed a new Philips CPAP lawsuit in the U.S. District Court for the Eastern District of Louisiana. She claims that after using her Philips CPAP machine for years, she suffered from serious injuries. She seeks compensatory and punitive damages.
In October 2021, all federally filed Philips CPAP lawsuits were centralized in the Western District of Pennsylvania for pre-trial proceedings.
Plaintiff Claims CPAP Machine Caused Her Lung Cancer
According to her complaint, the plaintiff's doctor prescribed a respiratory device to treat her sleep apnea. This is an air pressure device that helps treat the symptoms of sleep apnea and allows patients to get a better night's sleep.
The plaintiff purchased the Philips Dreamstation device in 2019. She used it daily as instructed. She claims that she used it as her doctor directed.
The plaintiff was later diagnosed with lung cancer. She blames her diagnosis on the Philips device. She believes that it caused cellular damage and DNA damage in her lungs that led to the development of cancer.
Philips Recalls Respiratory Devices Because of Degrading Foam
As part of its quarterly report for Q1 2021, Philips revealed that the polyester-based polyurethane (PE-PUR) sound abatement foam used in its CPAP and BiPAP respirators posed health risks to its users. The company noted that the foam "may degrade under certain circumstances, influenced by factors including use of unapproved cleaning methods, such as ozone, and certain environmental conditions involving high humidity and temperature."
On June 14, 2021, as a result of an extensive ongoing review, Philips issued a recall notification for specific affected devices. In the recall, the company identified examples of potential risks to consumers from inhaling or ingesting foam particles or chemical emissions from the sound abatement foam material.
Exposure to foam particles could increase the risk of users suffering from headaches, irritation, inflammation, respiratory issues, and possible toxic and carcinogenic effects. Exposure to the off-gassing of chemicals could include headaches, irritation, hypersensitivity, nausea/vomiting, and possible toxic and carcinogenic effects.
Philips also released a brief report for physicians that disclosed the results of a lab analysis of the degraded foam. This revealed the presence of harmful chemicals including toluene diamine, toluene diisocyanate, and diethylene glycol.
Plaintiff Claims Philips Was Aware of the Defect Long Before the Recall
The plaintiff claims that Philips waited much too long to recall these devices. Patients had been complaining for years prior about breathing in black particles from the devices.
In addition, it appears suspicious that Philips waited to recall its DreamStation devices until after launching its next-generation, safer DreamStation 2. The DreamStation 2 allegedly doesn't have the problem involving the polyurethane foam that the original DreamStation does.
Philips released this new product in April 2021 and followed with the recall in June 2021.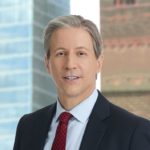 Exclusively focused on representing plaintiffs, especially in mass tort litigation, Eric Chaffin prides himself on providing unsurpassed professional legal services in pursuit of the specific goals of his clients and their families. Both his work and his cases have been featured in the national press, including on ABC's Good Morning America.