The wife and son of a deceased Pennsylvania man recently filed a new Stockert heater-cooler lawsuit against device manufacturers Sorin Group Deutschland and Sorin Group USA, Inc., and health care providers Christiana Care Health Services, Inc. and Christiana Hospital.
The plaintiffs claim that the decedent underwent open-heart surgery in which a contaminated 3T heater-cooler unit was used and developed a life-threatening infection as a result of the device. The case was filed on July 31, 2017 in the Superior Court of Delaware.
Plaintiff Goes Through Heart Surgery, Suffers Infection
According to the complaint, on October 16, 2015, the decedent had an open heart surgery to repair a bicuspid aortic valve at Christiana Hospital in Newark, Delaware.
About seven months later, the decedent developed intermittent cold symptoms, including fever and chills. On June 29, 2016, he went back to Christiana Hospital with persistent fever, chills, and body aches, which he had been suffering from for approximately 7 weeks.
He was admitted to the hospital for a suspected heart infection and possible kidney failure. Medical tests showed that he had an aortic valve abscess and "vegetation" (i.e., infected mass) on the aortic valve. Infectious disease doctors ordered a bone marrow biopsy, and discharged the decedent on August 5, 2016 with instructions to follow-up with his primary care physician.
Plaintiff Dies from Mycobacterium Infection
On August 8, 2016, the bone marrow tests came back positive for mycobacterium chimaera, a dangerous type of bacteria that has been linked to 3T heater-cooler units. The decedent was placed on a powerful cocktail of antibiotics  to fight the infection, but his health continued to deteriorate. He started having trouble swallowing, lost significant weight, and became extremely fatigued.
On November 8, 2016, he returned to the emergency department at Christiana Hospital and was admitted to the ICU. He passed away on November 16, 2016 from the mycobacterium infection.
Hospital and Manufacturer Aware of the Dangers
On June 15, 2015, prior to the decedent's heart surgery, the heater-cooler manufacturers issued a safety notice to hospitals advising them of the potential for infection with their heater-cooler units. They also sent updated cleaning and disinfecting instructions for the device.
A month later, the FDA issued a class 2 recall of the Stockert 3T heater-cooler units because of their potential to spread mycobacteria. On December 11, 2015, the Pennsylvania Department of Health issued an advisory warning that the units had the potential to spread bacteria through aerosolization.
Heater-cooler units pump temperature-controlled water to warming/cooling blankets or other external heat exchangers to help keep a patient warm during open-heart surgery. Though the water inside the device never comes into contact with a patient, it aerosolizes as it travels through the device. The aerosolized water can carry bacteria from inside the device into the sterile operating room, through the device's fan and exhaust vents.
On October 13, 2016, the FDA released a safety communication warning that surgery with these devices had been linked with Mycobacterium chimaera infections.
The plaintiffs claim that both the product manufacturer and the hospital were aware of the dangers, and did not do enough to protect the decedent. They seek both compensatory and punitive damages.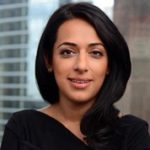 Exclusively focused on representing plaintiffs—especially in mass tort litigation—Roopal Luhana prides herself on providing unsurpassed professional legal services in pursuit of the specific goals of her clients and their families. While she handles complex cases nationwide on behalf of consumers, Ms. Luhana resides with her family in Brooklyn, New York.