On July 21, 2017, a Florida woman filed a new heater-cooler lawsuit against Sorin Group USA, Inc., Sorin Group Deutschland GbhH, and LivaNova PLC. She claims that her husband was infected by dangerous bacteria during an open-heart surgery, and subsequently died of the infection and related complications. She blames the defendants' 3T heater-cooler unit, which was used during the surgery and seeks in excess of $75,000 in damages. The case was filed in the Southern District of Florida.
Plaintiff Blames the Heater-Cooler Unit for Husband's Life-Threatening Infection
According to the complaint, the decedent underwent a mitral valve replacement and aortocoronary double bypass procedure at Memorial Healthcare System on July 22, 2013. The defendants' Stockert 3T heater-cooler device was used during the procedure to maintain his body temperature.
Then, on December 19, 2013, the decedent was admitted to Jackson Health System for another heart procedure—this time, to insert an intracorporeal single ventricular assist device as a bridge to a heart transplant. In September 2015, he had to have that device replaced. During this procedure, doctors took blood cultures which came back positive for M. Abscessus, a potentially dangerous and life-threatening bacterial infection.
On January 14, 2016, the decedent was admitted to the Jackson Health System for treatment of the bacterial infection. He had a heart transplant on February 26, 2016. A pathological evaluation of his heart tissue tested positive for M. Abscessus infection. He underwent more than a year of IV antibiotic treatment.
On November 1, 2016, he received a letter from the Memorial Healthcare System, the hospital where he had his initial open-heart surgery. The letter informed him that he may have been exposed to Mycobacterium chimaera via the hospital's heater-cooler devices used during his open-heart surgery. Up until then, neither he nor his doctors were aware of what had caused the infection.
The decedent's wife blames the defendants' heater-cooler device for causing her husband physical and emotional pain and suffering.
Investigation Confirms Heater-Cooler Units Contaminated
M. Abscessus is a subspecies of nontuberculous mycobacterium (NTM). It occurs naturally in the environment. In healthy individuals it rarely causes illness. But in vulnerable patients who are immunocompromised and those during open-heart surgery who have exposed internal organs, the bacteria can be extremely dangerous.
NTM bacteria is considered a slow-growing bacteria that can take months to years to show up. The typical symptoms patients with NTM infections experience are often non-specific and associated with many other types of medical conditions, which makes these infections even harder to diagnose.
LivaNova's Stockert 3T heater-cooler units regulate blood temperature during surgery by circulating water through tubes into a heat exchanger. Contaminated vapor from the system could then circulated into a surgical room, where it could settle on a patient's open body.
According to the complaint, NTM infections were reported in a hospital in Europe in 2011. Other outbreaks followed at hospitals in the U.S. Investigations of the NTM outbreaks at hospitals lead to the discovery that a number of Stockert 3T heater-cooler units had been contaminated with M. chimaera, another strain of NTM bacteria, at the defendants' manufacturing site.
The plaintiff alleges that the manufacturers were aware that these units could present infection hazards to patients for years, yet failed to take appropriate action to protect public health. She asserts design defect, failure to warn, and negligence claims, among others, and seeks compensatory and punitive damages.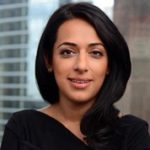 Exclusively focused on representing plaintiffs—especially in mass tort litigation—Roopal Luhana prides herself on providing unsurpassed professional legal services in pursuit of the specific goals of her clients and their families. While she handles complex cases nationwide on behalf of consumers, Ms. Luhana resides with her family in Brooklyn, New York.