On October 13, 2017, a Florida woman filed a hernia mesh lawsuit against C.R. Bard, Inc. and Davol, Inc. in the U.S. District Court for the District of Florida. The plaintiff claims that after she was implanted with the Ventralex Hernia Mesh Patch, which is manufactured by the defendants, she suffered serious injuries for which she had to be hospitalized.
This is one of a growing number of Bard Ventralex hernia lawsuits that have been filed in courts around the country. Larger numbers of lawsuits related to Ethicon's Physiomesh, which was recalled in 2016, and Atrium's C-Qur mesh products, are also pending in various courts.
Ventralex Hernia Mesh Requires Second Surgery for Repair
According to her complaint, the plaintiff underwent surgery to repair an abdominal hernia on July 15, 2015, at the North Shore Medical Center, d.b.a. Florida Medical Center. During the surgery, the doctor implanted a Bard Ventralex Hernia Mesh Patch. Mesh products are often used to help shore up and support the distended muscles and tissues, and to create a longer-lasting hernia repair.
According to C.R. Bard's website, the Ventralex is supposed to allow for an "intraabdominal, tension-free repair," and is designed to "minimize post-op pain," allow for a "strong repair" and provide for "less chance of recurrence."
The plaintiff failed to experience these benefits. Instead, she claims that following the surgery, she suffered complications from the mesh including nausea and vomiting, among other problems.
The medical center later found that she had a large ventral hernia containing "multiple loops of bowel," according to the complaint. They also found that the Ventralex Hernia Mesh Patch "did not take" as it was expected to and that she would have to undergo another surgery.
The plaintiff consulted with other surgeons who confirmed she needed to undergo surgery to reverse the complications, and would also require plastic surgery to correct the damage to her abdomen. She expects to face additional complications down the road, and will likely require further treatment.
Ventralex Hernia Mesh Requires Second Surgery for Repair
The plaintiff claims that the Ventralex Hernia Mesh Patch was defectively designed and that it presents an unreasonable risk of danger and injury. She blames the manufacturers, Bard and Davol, for failing to properly manufacture, test, and inspect it, and adds that it possesses numerous defects, including: the potential for breakage; adhesion; bowel obstruction; migration; oxidation, hardening; separation;
She claims that the manufacturers failed to warn doctors and patients about the risks, and engaged in unfair and deceptive acts that mislead consumers. She brings counts of unfair and deceptive trade practices, negligence, strict liability, intentional infliction of emotional distress, breach of warranties, and failure to warn.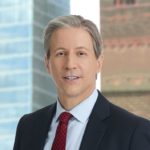 Exclusively focused on representing plaintiffs, especially in mass tort litigation, Eric Chaffin prides himself on providing unsurpassed professional legal services in pursuit of the specific goals of his clients and their families. Both his work and his cases have been featured in the national press, including on ABC's Good Morning America.