In December 2016, all federally-filed Atrium C-Qur hernia mesh lawsuits were consolidated into the U.S. District Court for New Hampshire. District Judge Landya B. McCafferty was appointed to oversee the pre-trial proceedings.
Both parties have been working toward preparing for the first few bellwether trials. These early trials will help show how juries may respond to evidence showing that the mesh products were defectively designed or manufactured, and that the manufacturer failed to adequately warn about the risks. In a recent case management order, Judge McCafferty established a schedule that will result in the first case going to trial in February 2020.
Court Sets Schedule to Prepare Atrium Cases for Trial
According to the order, the parties will select a total of 16 cases from a pool of all cases that were pending as of April 1, 2018. The selection must be made by July 20, 2018, with plaintiffs selecting eight cases and defendants selecting the other eight. These 16 cases will make up the initial discovery pool, from which the final bellwether cases will be chosen.
Plaintiff fact sheets on each of the 16 cases are due by September 18, 2018, and defendant fact sheets by December 17, 2018. After these are delivered, case-specific fact discovery will begin. Then on March 1, 2019, the parties will select 8 cases from the initial discovery pool to proceed with expert discovery. Again, each side will select half of the cases.
For each of these, plaintiffs' expert disclosures are due by June 3, 2019, and defendants' expert disclosures by July 12, 2019. Rebuttals from the plaintiffs are due by August 9, 2019, and all expert discovery is to be completed by September 20, 2019. Meanwhile, each side is to propose their order of selection of plaintiffs for trial, and the timing of the trials. On or before August 30, 2019, the court will determine the manner of trial, and the order of selection of plaintiffs for trial.
The first trial is scheduled for February 19, 2020, with a settlement conference no later than January 6, 2020.
FDA Warns Atrium to Address Complaints About C-Qur Mesh Products
The FDA approved the Atrium C-Qur mesh product in 2005 for hernia repair, but later reports suggested the product appeared to have failure rates that were unreasonably high. The mesh has an omega-3 fatty acid gel coating that was designed to reduce the formation of scar tissue, but instead, the product has been linked to problems like inflammation, organ perforation, and gastric ulcers. It has also been found to stick to the bowel and other parts of the body, creating the need for complicated and risky revision and reparative surgeries.
In 2012, the FDA sent a warning letter to Atrium after investigating the company. They stated that Atrium had failed to adequately address complaints concerning the C-Qur mesh and other products. In July 2013, the FDA announced a recall of over 1,500 C-Qur Edge Mesh because the coated mesh could stick to the inner packaging liner in high humidity conditions. There has been no overall recall of these products, however.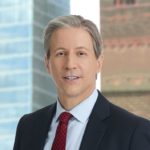 Exclusively focused on representing plaintiffs, especially in mass tort litigation, Eric Chaffin prides himself on providing unsurpassed professional legal services in pursuit of the specific goals of his clients and their families. Both his work and his cases have been featured in the national press, including on ABC's Good Morning America.