Back in August 2018, the U.S. Judicial Panel on Multidistrict Litigation (JPML) consolidated all federally-filed Bard hernia mesh lawsuits into one court in the Southern District of Ohio. Now the judge overseeing the pre-trial proceedings—District Judge Edmund A. Sargus—has signed an order establishing protocols for preserving important evidence, including surgically removed hernia mesh.
Parties Agree on Protocol to Preserve Bard Hernia Mesh
In the case management order, Judge Sargus noted that plaintiffs and defendants had agreed to follow a certain protocol governing the preservation of mesh explants, histology slides, paraffin blocks containing tissue, loose mesh, mesh and tissue, dry mesh, and other similar evidence related to any plaintiff participating in the coordinated proceedings. All of these types of evidence are to be referred to as "pathology specimens."
Specifically, the parties agreed to use Steelgate, Inc.—a company specializing in biomedical specimen storage and management—to receive, photograph, document, and store pathology specimens. The parties also agreed to equally split the costs of this process.
Plaintiffs who made arrangements with other medical facilities to preserve pathology specimens prior to this order can elect to leave the evidence where it is if the medical facilities agree to store it or send it to Steelgate.
Counsel for those plaintiffs scheduled for future Bard hernia mesh removal surgeries are to send instructions to the facilities on how to preserve pathology specimens. For plaintiffs who have already gone through surgery and arranged to have the specimens preserved through Steelgate or another similar company are to inform Bard of the presence of that evidence.
The first bellwether trials have been tentatively scheduled for May 2020, July 2020, and September 2020. These trials will be chosen from a discovery pool of 12 cases that are to be completed by the end of January.
Plaintiffs Complain of Defective Design in Bard Hernia Mesh Lawsuits
Currently there are over 200 Bard hernia mesh lawsuits pending in the Ohio MDL. All involve similar allegations that plaintiffs suffered from serious injuries after being implanted with the Bard hernia mesh, including the Bard Ventralex, Bard Composix, and Bard Perfix.
Plaintiffs claim that the polypropylene material used to make Bard's hernia mesh devices is biologically incompatible with human tissue and that the coating used on the mesh products, instead of making the mesh work better, actually slows healing, encouraging fluid buildup and infections. These problems allegedly lead to further complications such as the mesh adhering to body tissues and organs, inflammation and swelling, hernia recurrence, and other serious injuries.
The Ventralex mesh, for example, has a polypropylene side intended to promote incorporation into the abdominal wall, and a polytetrafluroethylene (ePTFE) side meant to prevent adhesion formation. Instead, plaintiffs claim, the ePTFE side causes the product to increase the risk of infection, while the polypropylene makes the product extremely difficult to remove, particularly after it becomes infected.
Claims concerning the Bard Composix Kugel mesh are also included in this litigation. On December 22, 2005, Bard recalled many sizes of this mesh under a Class 1 recall notice—the most serious kind—because the memory recoil ring (PET ring) was faulty and could break under pressure. At the time, there had been reports of the ring migrating to other areas of the body, perforating the bowel, and creating intestinal fistulas.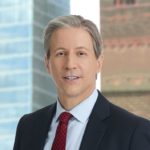 Exclusively focused on representing plaintiffs, especially in mass tort litigation, Eric Chaffin prides himself on providing unsurpassed professional legal services in pursuit of the specific goals of his clients and their families. Both his work and his cases have been featured in the national press, including on ABC's Good Morning America.