A Pennsylvania man recently filed a Bard hernia mesh lawsuit in the U.S. District Court for the Southern District of Ohio. He claims that after being implanted with the mesh device, he suffered from serious injuries.
Plaintiff Suffers Serious Complications After Implantation of Bard Hernia Mesh
According to the complaint, the plaintiff went through surgery to repair an incisional hernia on August 1, 2013. An incisional hernia is a bulge of muscles and tissues that form at or close to a previous surgical incision. Weight gain or premature physical activity after the surgery can increase the risk of this type of hernia developing.
The plaintiff went through the hernia repair surgery at St. Luke's Hospital in Allentown, Pennsylvania. His surgeon used a Bard Composix L/P (low-profile) hernia mesh, a patch-like medical device that is implanted to help support a hernia repair and provide for more long-lasting results. Bard advertises the product as encouraging rapid tissue ingrowth "for a strong repair," and states that the device has "over 12 years of clinical success in minimizing tissue attachment."
Yet, according to the plaintiff, the mesh did not work as expected. He began to experience excruciating abdominal pain and chronic inflammation. On October 22, 2016, he had to go back to the hospital for a second surgery to have the mesh removed. The surgeon noted that the mesh was "bathed in pus," indicating an infection. The surgeon also noted that there were adhesions to the small bowel.
The plaintiff expects that he will need additional treatment to repair the damage caused by the Bard hernia mesh.
Plaintiff Blames Defective Design of Device for Complications
Bard did not perform clinical trials on the Composix hernia mesh to gain market approval. Instead, they chose the FDA's fast-track 510(k) clearance process, which required only that C.R. Bard show their product to be significantly similar to others already on the market.
The plaintiff asserts that the Composix L/P mesh was defectively designed and/or manufactured, and was not reasonably safe for its intended use in hernia repair. He states that the multi-layer design of the product causes one part of it to shrink faster than the other, resulting in "dense adhesion formation, injuries to organs, chronic pain, and hernia recurrence."
The plaintiff also blames the multi-layer design with increasing the risk of infection, which can then cause inflammation and mesh breakdown and failure. He adds that the infections can develop months or even years after the device is implanted.
The plaintiff brings counts of manufacturing and design defects, failure to warn, negligence, breach of warranties, negligent infliction of emotional distress, fraudulent concealment, and negligent misrepresentation. He seeks compensatory and punitive damages.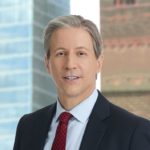 Exclusively focused on representing plaintiffs, especially in mass tort litigation, Eric Chaffin prides himself on providing unsurpassed professional legal services in pursuit of the specific goals of his clients and their families. Both his work and his cases have been featured in the national press, including on ABC's Good Morning America.