In April 2017, a Philadelphia Court of Common Pleas jury awarded $20 million to a woman from Burlington County, New Jersey. The woman brought a lawsuit against Ethicon and parent company Johnson & Johnson (J&J), claiming that its transvaginal mesh product was defective and caused her to suffer serious injuries. This was the third consecutive case loss for the defendants in Philadelphia's mass tort mesh litigation.
More recently in June, another jury in the same mass tort litigation awarded a woman from Pen Argyl, Pennsylvania, $2.16 million in her Prolift mesh case. This was the fourth mesh case to go to trial in this court, and marks a trend in juries favoring plaintiffs' arguments that these mesh devices were defectively designed, and that manufacturers failed to adequately warn patients and doctors about the risks associated with them.
Plaintiff Receives Mesh Implant to Address SUI
The plaintiff in the third case claimed that she was implanted with the mesh device in 2007. She suffered from stress urinary incontinence (SUI) at the time and went through a surgical procedure that included implantation of the mesh.
SUI is a condition in which urine leaks during periods of abdominal pressure that can occur from by coughing, laughing, sneezing, or exercise. It's the most common type of urinary incontinence in women and often happens due to weakened pelvic muscles and tissues that can no longer properly support the bladder and urethra. This weakness may be caused by multiple pregnancies and childbirths, aging, or prior pelvic surgery.
Mesh may be used during a surgical procedure to address SUI as it can help lift and support the urethra and/or the bladder in their proper positions. Procedures with surgical mesh are typically less invasive than procedures without it and result in faster recoveries. But recent reports have shown that in many cases, the mesh only makes things worse.
Jury Agrees with Plaintiff that Device was Defectively Designed
The plaintiff claimed just one month following her surgery she started to experience problems. Her symptoms of SUI returned and she suffered from pain and discomfort. She went back to her doctor and learned the mesh had started to erode inside her and had to undergo several additional surgeries to repair the problem. Even after all the surgical procedures, some of the mesh still remains in her body.
The plaintiff described the whole experience as a "nightmare" and claimed that the mesh was defectively designed. A number of other plaintiffs have made similar claims, and Ethicon faces thousands of lawsuits related to these products.
In the fourth case, similar to the third, the plaintiff from Pen Argyl claimed that her Prolift mesh caused her to suffer from chronic vaginal pain and painful intercourse. She alleged that manufacturer Ethicon failed to provide adequate warnings about the risks associated with its product. The jury agreed and awarded her compensatory damages totaling $2.16 million.
Two other cases have gone to trial in this Philadelphia mass tort. The jurors found in favor of the plaintiffs in both. The manufacturers face over 180 lawsuits in the Philadelphia mass tort litigation and thousands more around the country.
FDA Warns of Dangers of Transvaginal Mesh
In July 2011, the FDA released a safety update on transvaginal mesh, in which they stated that "serious complications associated with surgical mesh for transvaginal repair of POP (pelvic organ prolapse) are not rare." They added that it wasn't clear that repair with mesh was more effective than traditional repair without it, and that it may expose patients to more risks.
Mesh complications reported to the FDA include mesh erosion through the vagina, pain, infection, bleeding, pain during sexual intercourse, organ perforation, and urinary problems. On January 4, 2016, the FDA strengthened requirements for transvaginal mesh, requiring manufacturers to address safety concerns. They also reclassified these devices from class II, which includes moderate-risk devices, to class III, which includes high-risk devices.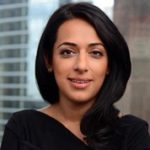 Exclusively focused on representing plaintiffs—especially in mass tort litigation—Roopal Luhana prides herself on providing unsurpassed professional legal services in pursuit of the specific goals of her clients and their families. While she handles complex cases nationwide on behalf of consumers, Ms. Luhana resides with her family in Brooklyn, New York.