Pittsburgh scientific researcher Jack Rihs, recently released the results of a new study showing that contaminated Stockert 3T heater-cooler units may have put more patients at risk during open-chest surgeries than was previously believed. Rihs is the head of laboratory services at Special Pathogens Laboratory in Pittsburgh Bluff.
Prompted by these and other findings, the Allegheny Health Network (AHN) announced that it has replaced all Stockert 3T heater-cooler devices manufactured by Sorin Group USA, Inc., in their facilities, and sent letters to an estimated 3,000 patients who had undergone open-chest procedures since 2012 at the Allegheny General Hospital or the West Penn Hospital. The letters warned patients that they may be at risk for a developing a serious infection because of a device used in these surgeries.
Heater-Cooler Units Contaminated with Bacteria
Heater-cooler units used during open-chest surgeries help warm or cool patients. The devices have water tanks that provide temperature-controlled water to heat exchangers or warming/cooling blankets. The water doesn't come into contact with the patients, but it can be aerosolized through the exhaust vents, carrying with it dangerous bacteria that can contaminate the operating room.
In late 2016, the FDA released a safety communication warning that the devices had been linked to Mycobacterium chimaera (M. chimaera) infections. Further investigation by the Centers for Disease Control (CDC) and European agencies discovered that the devices had been contaminated at the manufacturing site.
Over a Third of Heater-Cooler Units Found to be Contaminated
A number of hospitals and medical centers in Europe and the U.S. have been affected by these contaminated units. A number of medical facilities have sent warning letters to patients, alerting them to symptoms like:
Fatigue
Fever
Muscle aches/pain
Night sweats
And weight loss
These symptoms may show up weeks or even years after surgery and may indicate a possible infection.
Now, according to this latest research, the problem may have affected more people than expected. Rihs and colleagues assessed devices that were in use in 23 hospitals in 14 states, the District of Columbia, and Canada. The scientists looked for the presence of M. chimaera and other potential contaminants.
According to their findings, 37 percent of the units tested positive for M. chimaera, a rate that was much higher than previously believed. While there are a number of different Heater Cooler devices on the market, all of the contaminated units identified in this study were Stockert 3T models.
Worse yet, 97 of the 653 cultures tested had such high levels of bacterial and fungal contamination that they were deemed "uninterpretable."  Rihs told the Post Gazette, "[he] was surprised so many were positive, because [M. chimaera] is such a rare pathogen and to find so many in these devices all over the U.S. is unusual."
AHN's chief quality officer, Sam Reynolds, noted that he was "shocked" by the study and decided to notify patients of the risk as a result.  It can also take months and sometimes even years for symptoms to show up because M. chimaera bacteria are so slow-growing.
The University of Pittsburgh Medical Center (UPMC) continues to use Stockert 3T heater-cooler units today. The facility informed the Gazette that it has updated the cleaning procedures for these devices pursuant to the FDA recommendations.
Have You Experienced These Symptoms?
If you or a loved one have undergone open-chest surgery and are experiencing any infection related symptoms, we urge you to contact Chaffin Luhana at 888-480-1123.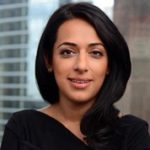 Exclusively focused on representing plaintiffs—especially in mass tort litigation—Roopal Luhana prides herself on providing unsurpassed professional legal services in pursuit of the specific goals of her clients and their families. While she handles complex cases nationwide on behalf of consumers, Ms. Luhana resides with her family in Brooklyn, New York.