On April 23, 2018, a new hernia mesh lawsuit was filed in the U.S. District Court for the Eastern District of Louisiana. The plaintiff claims that the hernia mesh devices that were implanted to treat his inguinal hernia caused him serious injuries, including a misdiagnosis of cancer. The plaintiff alleges that the products were defectively designed and manufactured, and that the defendants should have provided more adequate warnings about the risks. He seeks compensatory, general, special, and economic damages in excess of $1 million.
Plaintiff Experiences Trouble with Hernia Repairs; Misdiagnosed with Cancer
According to the plaintiff's complaint, he was first implanted with a tension-free Gore-Tex patch to repair a left inguinal hernia in 2009. He went through a similar procedure five years later to repair a large right inguinal hernia. That time, his surgeons used a Gore Micromesh device as part of the surgery. Within only 8-10 weeks, however, the Gore Micromesh failed, the hernia recurred, and the plaintiff had to go through a third surgery. Surgeons used a Covidien Parietex mesh for the second repair, and secured it with the Bard SorbaFix Absorbable Fixation system. In early 2017, during his annual routine physical, the plaintiff told his doctor that he had was experiencing pain and a tightness/pulling sensation in the area of the previous hernia repair surgeries. The plaintiff also reported a bulge in that area.
His doctor ordered a CT scan, and in March 2017, the radiology report referenced a "mildly enlarged mesenteric lymph node," an "enlarged central mesenteric lymph node," and a "mild enlarged periaortic and common iliac lymph nodes." The plaintiff was then informed that the enlarged lymph nodes indicated lymphoma or another type of metastatic cancer. Doctors discussed assembling a treatment team, and the plaintiff's life was upended.
Plaintiff Continues to Suffer Despite Being Cancer-Free
The plaintiff had to undergo about six weeks of multiple testing, including blood tests, GI scopes, and more, during which time he was severely emotionally distressed. He believed that not only did he have cancer, but also that the cancer had spread to his vital organs and that the outlook was not good.
Finally, on April 26, 2017, the plaintiff's doctor informed him that his lymphoma tests had come back negative and that he did not have cancer. The plaintiff underwent an endoscopy and a colonoscopy. In May 2017, a gastroenterologist informed him that the problem was caused by the hernia mesh.
While the plaintiff no longer falsely believes that he is suffering from an advanced stage of cancer, he continues to endure substantial pain and suffering due to his defective hernia mesh, including aches, pains, weight loss, fatigue, fever, high blood pressure, unexplained nerve/burning pains in his testicles and groin, and sharply diminished libido.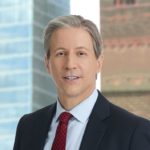 Exclusively focused on representing plaintiffs, especially in mass tort litigation, Eric Chaffin prides himself on providing unsurpassed professional legal services in pursuit of the specific goals of his clients and their families. Both his work and his cases have been featured in the national press, including on ABC's Good Morning America.