According to a 2016 study published in the British Medical Journal (BMJ), more than 250,000 deaths occur per year are due to medical errors in the U.S., making medical errors the third leading cause of death in the country, behind only cancer and heart disease.
While there has been an outcry for improved safety in hospitals and medical centers, according to a recent study, hospital safety remains a significant concern in spite of these efforts.
Study Reports that Few Hospitals are Really Improving Patient Safety
For the study, Institute of Medicine researchers examined data from 535 hospitals in four large states—California, Florida, New Jersey, and Pennsylvania—at two points of time between 2005 and 2016. They sought "to determine the extent to which their work environments improved, and whether positive changes were associate with greater progress in patient safety."
Results showed that only 21 percent of the hospitals studied showed more than 10 percent improvement in work environment scores, while 7 percent had worse scores. Over 80 percent of the registered nurses reported that their work environment was less than excellent, and over 60 percent said their hospitals' quality of patient care was less than excellent.
In addition, about 40 percent of the nurses agreed that important information was lost during shift changes, and that "things fall between the cracks." Over one-third stated that "staff do not feel free to question authority."
Among the hospitals where there was an improvement in the work environment, patient safety increased, too. Where work environments deteriorated, however, fewer nurses gave a favorable grade on patient safety, leading the researchers to conclude that failure to improve hospital work environments "may be hampering progress on patient safety."
Lead author Lina Aiken noted that patients who received resuscitation in hospitals with poor nurse work environments had survival rates 22 percent lower than those in good work environments. She added that it was surprising, giving all the research, that more attention was not paid to the nurses' working environment, adding that despite the money that's been spent to improve patient safety, the results were proceeding at a "very slow rate."
Patients Still Need to Protect Themselves
Back in 1999, the Institute of Medicine provided recommendations on how hospitals could improve their work environments. Among other things, they suggested that management ensures adequate nurse staffing, create effective nursing leadership, promote inter-professional collaboration, and create work designs to promote safety.
Meanwhile, patients still need to protect themselves. Leapfrog Hospital Safety Grades (formerly known as Hospital Safety Scores) are assigned to over 2,600 general acute-care hospitals across the nation twice a year. To check your hospital's safety score, go to the hospital safety grade website.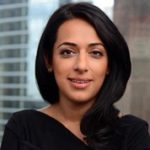 Exclusively focused on representing plaintiffs—especially in mass tort litigation—Roopal Luhana prides herself on providing unsurpassed professional legal services in pursuit of the specific goals of her clients and their families. While she handles complex cases nationwide on behalf of consumers, Ms. Luhana resides with her family in Brooklyn, New York.