The U.S. Food and Drug Administration (FDA) recently announced the Class I recall—the most serious type—of 157 Medtronic HVAD Pump Implant Kits for the HeartWare HVAD System. Doctors use these devices in patients needing heart transplants to help the heart continue to pump blood to the rest of the body.
Medtronic Warns Doctors of Potentially Defective Pumps
Medtronic is recalling these devices because the pump may fail to initially start, restart, or have a delay in restarting. These delays or failures have reportedly occurred during preimplant testing and implantations and in a variety of post-implant situations. They could cause serious patient harm including heart attack, worsening heart failure, and the need for additional procedures and hospitalizations, or even death.
Medtronic is aware of 29 complaints about this issue, which include 19 serious injuries and 8 cases of patients who had a life-threatening event but recovered without long-term effects. Two deaths have also been reported.
The implant kits affected include:
PUMP 1103
PUMP 1104
PUMP 1104JP
They were distributed between October 23, 2017, and April 30, 2020.
On December 18, 2020, Medtronic sent an Urgent Medical Device Communication to all health care providers using the devices and any other customers who had previously purchased a Medtronic HVAD Pump. In the letter, the company provided instructions on how to operate the pumps to avoid "unnecessary pump stops."
Doctors were also told to inform patients implanted with one of these pumps to contact their healthcare providers before performing an exchange of controllers, and to be sure these procedures are conducted in a clinical setting.
Finally, the company instructed doctors on what to do if the pump stops and will not restart.
Medtronic Has Implemented Several HeartWare Recalls
Medtronic has had other problems with its HeartWare system. In May 2018, the FDA announced a Class I of over 200,000 HeartWare Ventricular Assist Devices, which were manufactured between March 2006 and May 2018. These are also used in heart-transplant patients, both in the hospital and in out-of-hospital settings, such as in medical helicopters.
Medtronic recalled these devices because of the possibility for an interruption to occur in the electrical connection between the system's power source and the HVAD controller. Oxidation on the connecting surfaces between the power source connector and the controller's power source socket was believed to be the cause. Such interruptions could cause unintended electrical disconnection, a pump stop, and patient injury and death.
On April 3, 2020, the FDA again announced a Class I recall of nearly 5,000 HeartWare HVAD Pump Outflow Grafts and Outflow Graft Strain Reliefs. These are parts of the same HVAD systems that are used in heart-transplant patients. Medtronic recalled these parts because the outflow grafts may tear and the strain relief screws may break during assembly, but a doctor may not notice these issues until in the middle of the implant procedure.
The use of these affected products could cause serious patient harm including injury, additional procedures, and death. At the time of the recall, Medtronic had received 92 complaints related to this issue.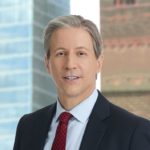 Exclusively focused on representing plaintiffs, especially in mass tort litigation, Eric Chaffin prides himself on providing unsurpassed professional legal services in pursuit of the specific goals of his clients and their families. Both his work and his cases have been featured in the national press, including on ABC's Good Morning America.