The U.S. Food and Drug Administration (FDA) recently announced a Class I recall—the most serious type of recall—of  126 Medtronic Affinity Pixie Oxygenator and Cardiotomy/Venous Reservoirs with Balance Biosurfaces because of possible high levels of endotoxins. Using these devices could cause serious injuries or death.
Medtronic Recalls Cardiopulmonary Bypass Devices
Medtronic Affinity Pixie Oxygenators are used in newborns, infants, and small pediatric patients requiring cardiopulmonary bypass—a procedure that takes over the function of the heart and lungs during surgery. The devices add oxygen to the blood while removing carbon dioxide. The reservoir part is used to support and improve blood circulation during surgery.
Medtronic is recalling the devices due to potentially elevated levels of harmful bacteria called endotoxins. The use of a device with high endotoxin levels may result in fever, infection, acute systemic toxic reaction, or death. The company is not aware of any reports of injuries or deaths related to this issue.
The affected devices include:
Affinity Pixie Oxygenator and Cardiotomy/Venous Reservoir with Balance Biosurface, Model BBP241, Lot 13340434
Perfusion Tubing Packs built with the affected Affinity Pixie CVR

Models BB10H89R4, HY10J00R6, HY11B40R1
Lots 220265395, 220768819, 220911913
The devices were distributed between April 29, 2020, to November 20, 2020.
Medtronic sent an urgent medical device recall notification to all affected consumers, including healthcare providers and patients. Doctors were advised to identify and quarantine all unused affected products and contact Medtronic customer support at 800-854-3570 to initiate a product return.
Medtronic Recalls all Valiant Navion Thoracic Stent Graft Systems
This recall follows on the heels of another Medtronic recall, announced by the FDA on February 23, 2021. This one was a global recall of all unused Medtronic Valiant Navion Thoracic Stent Graft Systems. These are medical devices used to treat problems within the thoracic artery in the chest.
Medtronic sent an urgent medical device recall notification letter to doctors, hospitals, and medical centers informing them that it was issuing a global recall of these devices. The company took this action in response to data received from a clinical study on the devices. Out of the 100 patients in the study, three had stents that fractured, and two of those patients suffered from endoleaks as a result. One of them died after treatment.
The endoleaks occurred because of a defect in the device that allowed blood to leak past the repaired area. This sort of leakage could put added pressure on an injured section of the thoracic aorta, increasing the chance of bleeding and a life-threatening rupture. Medtronic is researching the issue to determine what is causing the problem and how to solve it. Meanwhile, it advised doctors not to use any more of the devices, and to carefully monitor patients with implants to look for potential leaks.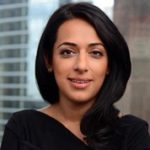 Exclusively focused on representing plaintiffs—especially in mass tort litigation—Roopal Luhana prides herself on providing unsurpassed professional legal services in pursuit of the specific goals of her clients and their families. While she handles complex cases nationwide on behalf of consumers, Ms. Luhana resides with her family in Brooklyn, New York.