The Food and Drug Administration (FDA) recently announced a recall of over 53,000 Medtronic endotracheal tubes in the U.S., with an additional over 339,000 tubes recalled worldwide. The FDA identified this as a Class I recall, which is the most serious type. The use of the devices could cause serious injuries or death.
Ventilation Tubes May Become Obstructed
The recall affects the following products:
NIM CONTACT Reinforced EMG Endotracheal Tube
NIM Standard Reinforced EMG Endotracheal Tube
These products were distributed between April 26, 2018, to April 15, 2022. They are used during surgery to provide an airway for patient ventilation and to monitor electromyogram (EMG) activity and nerve integrity of the thyroarytenoid muscle of the larynx.
Medtronic is recalling the devices after receiving consumer complaints about the tubes becoming obstructed while in use. If this happens, ventilation failure can occur. If the tube doesn't ventilate properly or if it obstructs the airway, patients could suffer from oxygen deprivation, brain damage, or death.
Medtronic received 15 complaints that included three injuries and two deaths associated with this issue between March 31, 2020, and March 31, 2022.
Those affected may include patients who are intubated using these tubes, or clinicians who intubate patients using them.
Medtronic Urges Doctors to Carefully Follow Instructions
Medtronic issued an urgent medical device safety notice on April 29, 2022, to medical providers who use these endotracheal tubes. The letter emphasized the importance of following the instructions when using them and avoiding overinflation of the product's silicone cuff to prevent airway obstruction.
Senior Quality Director Jason Knight wrote that not following these instructions and over-inflating the cuff "increases intra-cuff pressure which can cause the silicone cuff to extend, herniate, or distort over the end of the tube…" potentially obstructing the patient airway and loss of ventilation.
Should this happen, the company provided instructions on what to do. The company also noted that it is in the process of updating the warnings/precautions section of the product labeling, and plans to mail a copy of the updates to all medical providers that have the recalled products as soon as it becomes available.
"We regret any inconvenience this may cause," Knight wrote. "We are committed to patient safety and appreciate your prompt attention to this matter."
Medtronic Has Recalled Hundreds of Thousands of Products
This recall is one of many that Medtronic has issued over the past few years concerning potential defects in its products. It has had numerous issues with its Medtronic MiniMed insulin pumps, which are used to treat patients with diabetes.
On November 21, 2019, for instance, Medtronic recalled over 463,000 of these insulin pumps because they could over- or under-deliver insulin. This could result in low or high blood sugar. Severe cases of either can be life-threatening. The company later expanded the recall to include all MiniMed 600 series insulin pumps that contained a clear retainer ring.
At the time of the recall, Medtronic had received numerous complaints of the pumps malfunctioning. It is currently defending Medtronic MiniMed insulin pump lawsuits filed by plaintiffs who were hospitalized because of an insulin pump failure.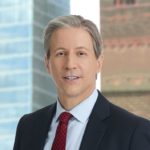 Exclusively focused on representing plaintiffs, especially in mass tort litigation, Eric Chaffin prides himself on providing unsurpassed professional legal services in pursuit of the specific goals of his clients and their families. Both his work and his cases have been featured in the national press, including on ABC's Good Morning America.