On April 1, 2020, the U.S. Food and Drug Administration (FDA) requested the immediate withdrawal of all Zantac (ranitidine) products from the market.  The agency took this action after independent studies revealed that the products could contain N-nitrosodimethylamine (NDMA), a probable human carcinogen and that levels of NDMA could increase over time and with exposure to high temperatures.
Following this announcement, the Defense Health Agency (DHA) advised military beneficiaries who take prescription Zantac to talk to their doctors about alternatives, and for those taking over-the-counter forms to stop taking it.
Military Members and Their Families Advised to Stop Using Zantac
The DHA manages Tricare, a government insurance program for members of the military and their families.  "The FDA is advising consumers taking OTC ranitidine to stop taking any tablets or liquid they currently have, dispose of them properly and not buy more; for those who wish to continue treating their condition, they should consider using other approved over-the-counter products," DHA officials said.
Consumers were advised to follow FDA guidelines when disposing of unused medications, which are as follows:
Mixed uncrushed pills or liquids with an unappealing substance, like dirt, cat litter, or used coffee grounds.
Place the mixture in a container like a sealable plastic bag and throw it away in the trash.
Remove all personal information on the prescription labels of empty medication bottles or packaging and recycle them when possible.
FDA Takes Time in Recalling All Ranitidine Products
The FDA first warned of the presence of NDMA in Zantac in September 2019.  This came after the agency had become aware of tests showing the medications contained NDMA.  At the time, the agency noted, however, that though NDMA may cause harm in large amounts, "the levels the FDA is finding in ranitidine from preliminary tests barely exceeds amounts you might expect to find in common foods."
The agency asked manufacturers to conduct their own testing, and soon many manufacturers of the drug began recalling their products. Generic manufacturer Sandoz was the first to pull 14 lots of prescription ranitidine from the market. Apotex Corp followed suit, recalling tablets labeled by Walgreens, Walmart, and Rite-Aid.
Sanofi, the manufacturer of Zantac, recalled its products in October, and other companies followed.  It wasn't until April 2020, however, that the FDA called for all ranitidine products to be pulled from the market.
By that time, a third-party laboratory had confirmed that NDMA levels increase in ranitidine even under normal storage conditions and that it could increase significantly in samples stored at higher temperatures, including temperatures the products could be exposed to during distribution and handling by consumers.  The testing also revealed that the longer the length of time since it was manufactured, the higher the level of NDMA.
Hundreds of plaintiffs have filed lawsuits against Sanofi, and on February 6, 2020, the U.S. Judicial Panel on Multidistrict Litigation (JPML) ordered all federally filed Zantac lawsuits be consolidated in the Southern District of Florida for coordinated pre-trial proceedings.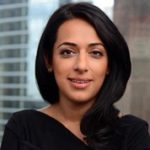 Exclusively focused on representing plaintiffs—especially in mass tort litigation—Roopal Luhana prides herself on providing unsurpassed professional legal services in pursuit of the specific goals of her clients and their families. While she handles complex cases nationwide on behalf of consumers, Ms. Luhana resides with her family in Brooklyn, New York.