A recent investigation by Consumer Reports has detected toxic heavy metals in common herbs and spices from brands like McCormick, Trader Joe's, and Whole Foods.
It was about three years ago that the organization reported similar findings after testing a variety of baby foods from popular brands like Beech-Nut and Gerber. About two-thirds of the products contained concerning levels of cadmium, lead, and/or inorganic arsenic.
Investigation Finds Toxic Heavy Metals in Spices
In this investigation, Consumer Reports tested 15 types of dried herbs and spices used in a variety of cuisines. They looked at 126 individual products from natural and private-label brands including Great Value (Walmart), McCormick, Spice Islands, Trader Joe's, and more.
The results showed that roughly one-third of the tested products (40 total) had high enough levels of arsenic, lead, and cadmium combined, on average, to pose a "health concern for children when regularly consumed in typical serving sizes." Most "raised concerns for adults, too," according to Consumer Reports.
In 31 products, the levels of lead exceeded the maximum amount anyone should have in a day.
Perhaps most concerning was the fact that there were few factors in common among those products testing high for heavy metals. The growing method (conventional vs. organic), for instance, seemed to make no difference.
Risks of Heavy Metals to Adults and Children
There was some good news from the study: Many of the products performed well. In seven of the 15 types of herbs and spices tested, all brands had levels below Consumer Reports' thresholds for concern.
In most others tested, at least one brand fits into the "no-concern" category. Finally, none of the products tested were contaminated with salmonella bacteria.
Though infrequent exposure to heavy metals is rarely damaging to adult health, frequent exposure to small levels can be dangerous, particularly if repeated multiple times over many years. It may contribute to an increased risk of reproductive problems, hypertension, immune malfunction, and kidney damage.
In children, the risks are higher, since their bodies are smaller and still developing. Exposure to small amounts of heavy metals can affect brain development and increase the risk for behavior problems.
How to Reduce Your Exposure to Heavy Metals
Heavy metals are often present in the soil where spices are grown, and they can be absorbed into the plant. Contamination can also occur when the plants or spices are exposed to industrial wastewater, or when the spice is processed using rusty equipment.
Many of the spices sold in the U.S. are grown abroad in countries like China, India, and Vietnam, and some research suggests that safety standards in these locations may be lower than they are in the U.S. Consumer Reports did not notice a difference, however, in spices tested that were packaged in the USA or overseas. Some products listed multiple countries, suggesting the final product was a mixture from multiple sources, making it difficult to track down where the contamination may have come from.
Consumer Reports is calling on manufactures to conduct more regular testing for heavy metals. Meanwhile, to lower your exposure, follow these tips:
Focus on low-risk products: Those found in tests to be regularly low in heavy metals included black pepper, coriander, curry powder, garlic powder, saffron, sesame seeds, and white pepper.
Don't assume organic is safer: Tests showed no difference between organic and conventionally grown products.
Consider your overall exposure: Take steps to limit exposure from all sources, including testing your tap water and perhaps installing a filter, and limiting the amount of infant rice cereal your child eats (if you have young children). When feeding rice cereals, choose white rice over brown rice, as tests show it to have, on average, half as much inorganic arsenic.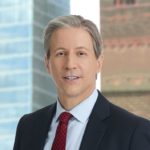 Exclusively focused on representing plaintiffs, especially in mass tort litigation, Eric Chaffin prides himself on providing unsurpassed professional legal services in pursuit of the specific goals of his clients and their families. Both his work and his cases have been featured in the national press, including on ABC's Good Morning America.