In March 2022, the U.S. House of Representatives passed a new bipartisan measure called The Camp Lejeune Justice Act of 2022. It would give service members and their families a way to seek financial compensation for injuries and illnesses suffered as a result of contaminated water at the military base in North Carolina.
Meanwhile, several other new bills have been signed into law that will provide important health benefits for veterans, but these do not address exposure to toxic water at Camp Lejeune.
Bill Protecting Camp Lejeune Victims Has Bipartisan Support
Republican senator Thom Tillis, from North Carolina, introduced the Camp Lejeune Justice Act to the Senate. In May, "The Hill" published an editorial written by Senator Marco Rubio (R-Fla.) expressing support for the bill.
"From 1953 to 1987," he wrote, "more than a million men, women, and children bathed in and ingested Camp Lejeune's toxic water. Hundreds of babies died, so many filling a stretch of a nearby cemetery that it received the grim title 'Baby Heaven.' And children were not the only victims of the poisoning. Tens of thousands of Marines, military family members, and civilian staff have since developed severe illnesses, from cancer to Parkinson's, linked to the contamination."
Warnings about potential problems with Camp Lejeune's water supply first surfaced in 1980. Water samples showed contamination with toxic chemicals like tetrachloroethylene (PCE), trichloroethylene (TCE), and benzene. It took the military until 1984 to shut one down, and until 1985 to finally shut down the rest.
Congress passed laws in 2012 and again in 2017 to give military members and their families suffering from health conditions linked to chemical exposure access to healthcare benefits. Investigations, however, indicate that many of those who applied for these benefits were denied.
The Camp Lejeune Justice Act Would Allow Victims to Seek Justice
To date, veterans, their families, and civilian victims have been unable to find justice for the harm they were caused. North Carolina's 10-year statute of repose denies families the ability to sue for events that occurred more than 10 years ago.
The Camp Lejeune Justice Act would change that. But it must be signed into law first.
"I know change is possible…" Rubio wrote. "That is why I am committed to supporting the Camp Lejeune justice Act…Sen. Tillis has the solution—now we just need to implement it."
New Bills Passed Don't Address Camp Lejeune Water Contamination
On June 7, 2022, President Biden signed nine bills into law that were part of the "Honoring our PACT Act." The bills will provide important health benefits for veterans who have suffered from health issues caused by exposure to toxic burn pits and radiation.
The bills also direct the Veterans Affairs Department to consider granting health treatment to veterans with certain conditions linked to toxic chemical exposures associated with serving in combat zones in Iraq and Afghanistan.
The original bill included provisions that would have allowed veterans who served at Camp Lejeune between 1953 and 1987 to pursue civil lawsuits to recover damages for health effects. But these provisions were removed and introduced in a separate bill, so veterans are still waiting for the government to move on this issue.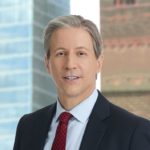 Exclusively focused on representing plaintiffs, especially in mass tort litigation, Eric Chaffin prides himself on providing unsurpassed professional legal services in pursuit of the specific goals of his clients and their families. Both his work and his cases have been featured in the national press, including on ABC's Good Morning America.